A new doc on the block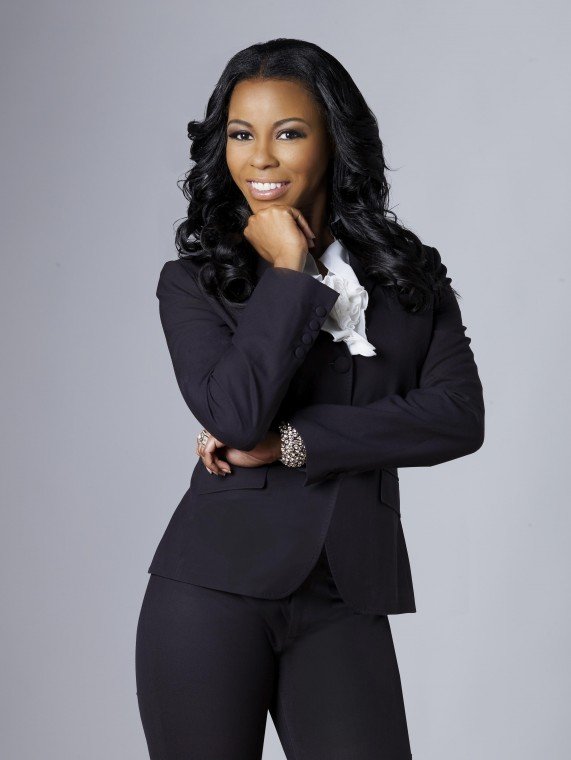 Toss out your images of what a typical doctor is like and meet Dr. Elisa English, "the Provocative Doctor." This confident, young Black woman is giving other women a smart and healthy way to look at life and relationships to take control of their mental and physical health with a few "outside the box" methods.
This New York native survived a tough childhood, growing up on the mean streets of Brooklyn, becoming a mother at age 18, suffering through the brutal murder of her child's father and raising her son alone. She was, as she says, "a child raising a child."
"My background created the boldness and the resilience in me. I grew up in Brooklyn in the '80s and '90s. It was violent and we young people had to negotiate and navigate," Dr. Elisa said.
"I was surrounded by violence and very destructive behavior. I found strength in it. I had to walk New Lots at 7 a.m. to get to school. Mom told me that if you walk in the middle of the streets, there were more cars and no one could pull you in the bushes," she said.
"You could wave down someone. It helped me figure out that there were a lot of negotiation skills needed. You had to identify your allies and those who could help you. I learned to think on my feet. It's something that you can't learn in a textbook."
Dr. Elisa went on to earn a master's degree in social work from Columbia University and a Ph.D in clinical social work from Yeshiva University. She now had the credentials to do what she always knew was her calling.
"It seemed like natural work for me as a teen mom and someone who grew up in a very dysfunctional community. East New York had the highest crime rate in the city. I knew that something had to change. We are a misinformed people and we needed role models to help us. People tend to hurt people who are around them. This is why women tend to be victims of domestic violence. I felt a need to make a difference and change that.
"At the same time, I was raising a child. He was a very strong motivator. I wanted the best for him and for him to be in a society that was more loving and giving so that he could be a part of his community without being afraid of his community," she said.
Dr. Elisa is known as "the Provocative Doctor" and has developed her own unique method, which she calls "provocative therapy."
"This is a treatment that involves looking at the past to help identify what is happening in the present. It helps the client to reflect on what is going on in their life. There is so much energy and love given from laughter. It creates serotonin--the happy hormone. It covers the psychological and physiological aspects of the healing process.
"This is talk therapy one-on-one. You take the client through a journey. Death is an example. Someone can't get over the death of a loved one if that person has been in pain. It's about what that person had been through. We help them to begin to get over that.