Africa Sings!!! boasts new co-hosts Kanda Bongo Man and the 2010 World Festival of Black Arts and Culture
Misani | 4/12/2011, 5:24 p.m.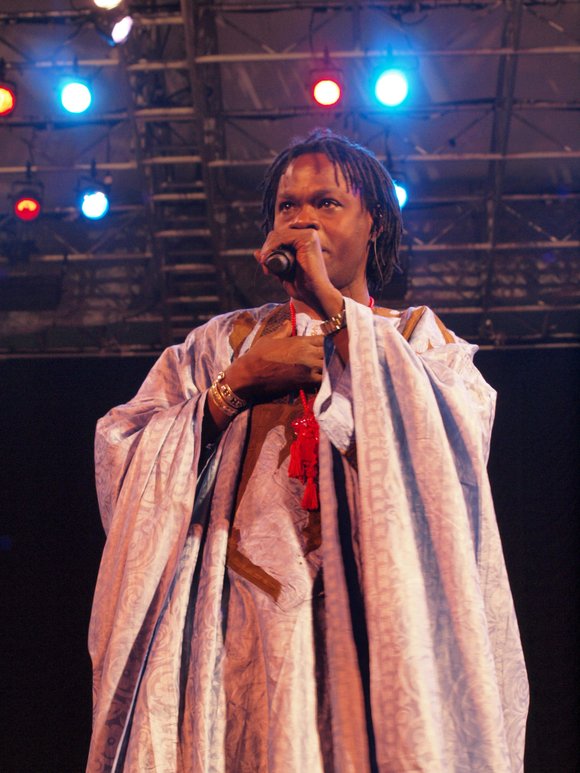 Greetings, everyone. Just when we thought it couldn't get any hotter, surprise! As our Africa Sings!!! journey continues into fall and winter 2010, what a fantastic coup. For our Cycle 6 co-host, we have the Kanda Bongo Man--the amazing, legendary Congolese kings of soukous (music)! And if that was not significant enough, we also have the talk of the globe, the World Festival of Black Arts and Cultures (WFBAC) as a co-host, which will be held at the end of the year in Dakar, Senegal, from December 20-31!
The Kanda Bongo Man will be in New York City next month to promote his new CD, "Kanda Bongo Man: Non-Stop Feeling" (TP Productions, 2010). And that's absolutely right--the feeling is nonstop indeed. Once you get into the irresistible, catchy, uplifting music that is Kanda's trademark, you're hooked. Since I got my copy of his fantastic new CD, it has been on replay. Yep, it's party time! The Kanda Bongo Man is in the house. And all is well with the world. Or is it?
There's another reason for his upcoming trip: The Kanda Bongo Man wants to tell you about what is going on in his homeland of the Democratic Republic of the Congo. And trust me, people, it ain't pretty. For starters, let's look at the 500 women, children and BABIES that have been raped from July until now, according to the United Nations. And that's just this year. Just imagine this atrocity.
According to Dr. Kasimbo Charles Kacha, a district medical chief, "Four young boys were raped...they were babies aged 1 month, 6 months, a year and 18 months." Eighteen MONTHS! What kind of evil entity would do this? Where in all of this is the spirit of mankind knowing what it means to be human?
Sorry, but we have to turn off the music for a moment to address this evil. Could you imagine that such sick wickedness would prevail in our technologically savvy, 21st century society? Many of us cannot imagine it; others are totally clueless. That's why the Kanda Bongo Man will inform you about what is going on, and what has been going on in the Congo every day and why--although it's right there on the Internet for all of us to see--we all need to be aware of it, so we can protest these disgraceful, brutal and inhumane acts.
Born in Inongo in the Democratic Republic of the Congo, Kanda launched his career as the lead singer of the Orchestra Belle Mambo when he was about 18 years old. A few years later, he began his solo career, which took off big time, especially after he immigrated to France. This was about 1979. In Paris, influenced by the zouk music of the musicians from Martinique and Guadeloupe, Kanda started pushing the envelope by fusing catchy guitar solos at the beginning, end and after each verse of a song. Soon, this addition introduced the Congolese-based kwassa kwassa dance rhythm to Europe, and it, along with the Kanda Bongo Man, became the exciting hit of the day.