African Diaspora Film Festival wraps up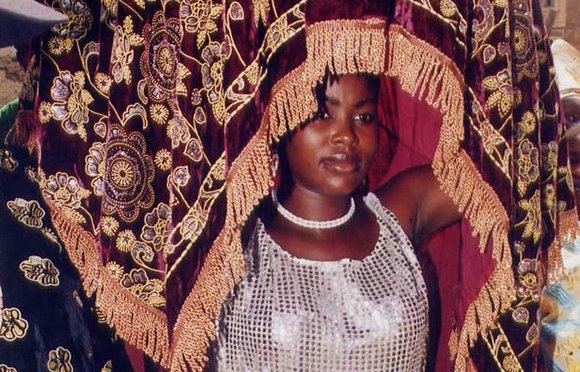 The showcase of independently produced films regarding Africans' diverse experiences from around the globe will conclude at the Riverside Theatre at 91 Claremont Avenue, on the main floor, this Sunday. Now in its fifth year, the African Diaspora Film Festival (ADFF) features a variety of topics of interest to many Black people regardless of their ethnic origin.
Ever since it was established in 1993, the ADFF has been introducing New York City audiences to thought-provoking independent movies, both foreign and domestic, covering a wide range of topics. Whether they are animated, documentaries or short films, a director or producer's unique perspective on a certain subject is brought to life to expose viewers to their experiences.
"We are very proud of our lineup this year," says co-director of the ADFF Reinaldo Barroso-Spech. "It is the strongest we have featured so far in the ADFF Summer Series and it will provide a great entertainment value for those who like to enjoy quality art, culture and education in a cool and relaxed atmosphere."
In all, 13 different movies are on display throughout the series, which began last weekend on the August 20, with "HappySad" (see story on page 19), a movie based in Trinidad & Tobago by award-winning director Dianah Wynter ("Soul Food," "ABC Afterschool Specials: Daddy's Girl").
This week's festivities kick off on Friday at 6 p.m. with director John Anderson's "Sweet Crude: A Film about the Niger Delta" (2009/USA/Nigeria). This documentary relays the conflicting classes in Africa's most densely populated country, as the rich get richer and the poor get poorer. Their oil spill on the motherland makes the recent disaster in the Gulf of Mexico look minor by comparison.
The documentary looks into the decades-old, corroded pipelines that run hundreds of miles across Nigeria, constantly spewing precious crude oil, coating nearby brush and contaminating drinking water--all the while wasting billions of dollars while the indigenous people suffer idly by in abject poverty.
Then at 8 p.m., director Felix de Rooy's "Ava & Gabriel: A Love Story" (1990/Curacao/Netherlands) follows. Set in the 1940s, it is a story about an African artist, Gabriel Goedbloed, authorized to paint a portrait of the Virgin Mary in St. Anna's Church in Curacao. He draws much unwanted attention from the invading imperialists, who currently reside there, after he selects an attractive young African woman, Ava, who is already set to marry a Caucasian cop, as his model.
The following day at 4 p.m. is "W.A.R. Stories: Walter Anthony Rodney" (2009/USA/Guyana), directed by Clairmont Chung. The accomplishments of the Pan-Afrikan factologist that the movie is named after is detailed here. After being assassinated at 38 years of age in 1980, the Guyanese-born activist achieved somewhat of a martyr status, being recognized for his dedicated efforts towards liberating Africans worldwide from European colonialism. His legacy is further preserved in his books and other writings as well.
At 6 p.m., it's "The Wedding Song" (2009/Tunisia), directed by Karin Albou. It is a story about two teenage girls, Nour, a Muslim, and Myriam, a Jew, who reside together in a harmonious society of Muslims and Jews, with each clandestinely clamoring to live the other's life. Despite many obstacles, they maintain their friendship.