African Diaspora Film Festival wraps up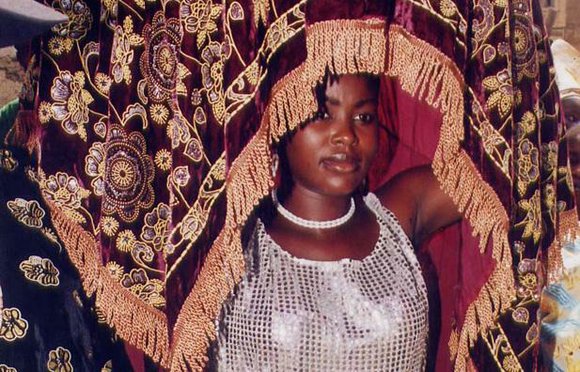 When Myriam marries an affluent doctor at the behest of her mother to keep her from being deported, the young girl's dreams of finding true love are shattered. It is set during the turbulent WWII era.
Then at 8 p.m. is the New York premier of "Burn: The Evolution of an American City" (2010/USA) directed by Harold Jackson III. An insightful look at the tumultuous Tulsa, Okla., race riots that occurred on June 1, 1921, when, in less than 12 hours, "Black Wall Street" was bombed and incinerated to the ground by envious Caucasians. The town got its from the thriving entrepreneurial spirit exhibited by its citizens of African descent, establishing it as one of the most affluent African communities in America.
In total, an entire African community was decimated, 36 Black-owned businesses were destroyed and a self-sustaining economic blueprint for Black power derailed. It is a film that captures a very significant event often omitted from history.
Finally, on Sunday at 2 p.m. is "Arugba" (2008/Nigeria), directed by Tunde Kelani. Amidst rampant corruption, an African king strives to reform his country's economic status by welcoming foreign investors. The leadership portrait emerges as the key subplot in an ornate romance featuring the Arugba, the virgin who carries the sacrificial calabash during the Osun Osogbo festival, and a young dancer intent on winning her.
Set against the backdrop of a corrupt society seeking cleansing, rebirth and nationhood, with all the attendant intrigues, the Arugba must perform her annual, traditional role of carrying the sacrifice in a procession to the river.
Concluding the two weekend seminars at 4:30 p.m. is the New York premier of "La Colombiana: Passing the Torch" (2009/Colombia-United Kingdom), directed by Jake Holmes. This movie depicts legendary Afro-Colombian artist Toto La Momposina as she attempts to continue to keep her culture intact through her following generations. The singer takes her children and grandchildren directly to the Caribbean coast of Colombia so that they can experience their culture firsthand.
Screenings to be followed by Q&As with the directors.
For more information about ADFF, visit www.NYADFF.org.