ALL ABOARD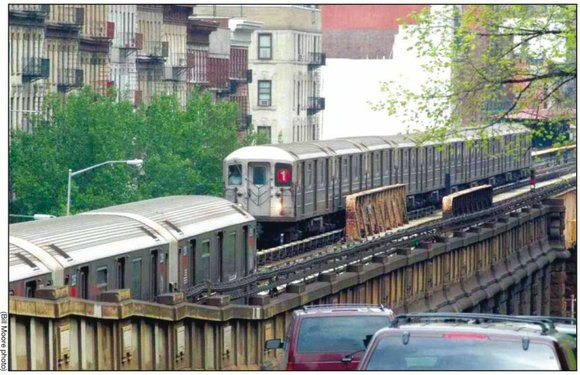 Straphangers are breathing easier after it was announced that the State Senate finally struck a deal that would put an ease on commuters' wallets.
Senate Majority Leader Malcolm Smith met with two Democrats, Craig Johnson and Brian Foley, who opposed a bailout of the MTA during a daylong, closed-door meeting. The two Long Island senators said they didn't want the bailout because of the exemptions of school districts and hospitals on the payroll tax. "The Senate welcomes the governor's support for its bill, including his proposed enhancement, and stand ready to act this week on an MTA bailout and reform package that will prevent devastating fare hikes and service cuts," Smith said in a statement. "The Senate's legislation will fundamentally change the way the MTA operates, while providing sufficient financing to meet its operating deficit and some capital needs."
In the new plan, driver's license fees will go up 25 to 30 percent, there will be a $25 supplemental motor vehicle fee, rental car sales tax will go up 5 percent and there will be a 50-cent yellow taxi sur- charge. The new plan will still increase the cost of MetroCards, but not to 30 percent.
News broke last week that the MTA fare hikes would go up twice before the year was out because the deficit had grown to $621 million. Last Monday during the MTA's reforecast, it was announced fares would go up due to the continuing decline in real estate and dedicated taxes that support the MTA.
"The budget that was passed in December assumed large decreases in revenue, but we now know that the reality is even worse," said Elliot G. Sander, MTA executive director and CEO. "With this reforecast in hand, we have begun identifying ways to fill the new gap, but there are no easy solutions."
Days before the Senate's announcement, Gov. David Paterson proposed a payroll tax on 12 counties served by mass transit that would give the MTA $1.5 billion. In his plan, the state would reimburse school districts for the tax, totaling $60 million annually.
"When we have a solution at hand to avoid drastic fare hikes and service reductions, now is not the time to raise new issues and new problems. Now is the time to stand up for the millions of New Yorkers that use our buses, trains and subways and act now," Paterson said. The governor added that he remains committed to working with the legislature to address the MTA and road and bridge capital plans at a later date.
Mayor Michael Bloomberg said that the Senate's plan should include funding for capital projects. Due to the transit system's ageing, Bloomberg said that expansion projects are "critical" to keep the city moving forward and Albany must find a permanent stream of funds now and not next fall.
"We must invest in the system, even during economically difficult times, or buses, railcars, stations, signals and tracks will fall into disrepair and commuters will suffer--just as happened in the 1970s,"Bloomberg said.