Angelo Williams: Doing big things in 'Elmo's Green Thumb'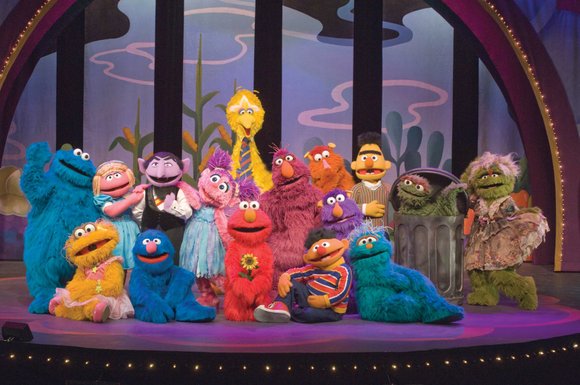 AmNews: How do you prepare yourself to be comfortable in that enormous costume?
AW: One of the main things I do to prepare myself for the costume is making sure I take care of my instrument--my body--eating the right foods and getting the proper rest. I'm keeping myself together so that I'm ready to entertain and put on a wonderful show for the children, adults and the families.
AmNews: What's the best part about being in a Sesame Street Live show?
AW: The best thing for me is performing. I've been a performer for 18 years. I love the energy rush you get from the audience when they're cheering and laughing. It gives you a big rush--it's so exciting and fun.
AmNews: What types of dance moves can the audience expect to see at "Sesame Street Live: Elmo's Green Thumb"?
AW: Beyonce type movements, turns, high kicks, pop and a little hip-hop.
Take the little ones to a wholesome show that the entire family can enjoy. Get tickets for "Sesame Street Live: Elmo's Green Thumb" and remember, African-American Angelo Williams is the one entertaining you in the Big Bird costume. Go enjoy all the Sesame Street characters, fun songs and music and let the children enjoy some life lessons how to care for the earth. For tickets, go to madisonsquare.gardenboxoffice.org.