Community crusade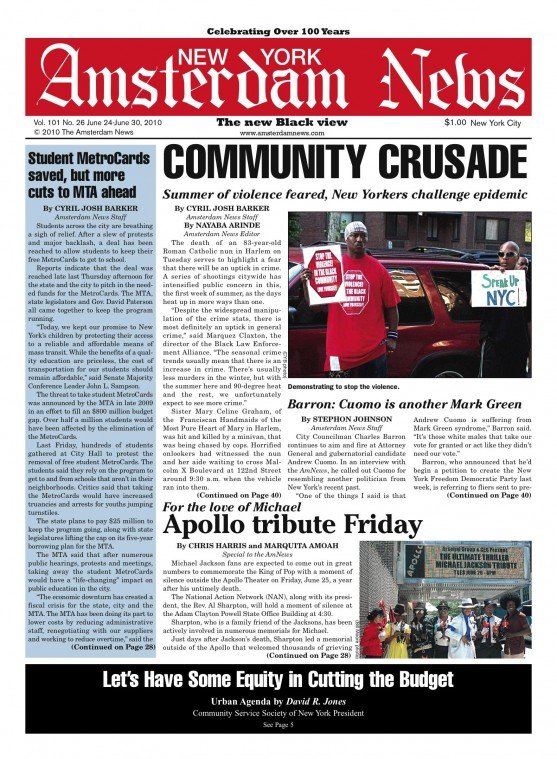 Along with calling out parents for support, Rowe-Adams came armed with job applications for a Marshalls clothing store set to open in East Harlem in the coming months. She said parents often blame violence on the lack of activity available for youth.
Pastor Vernon Williams of the Harlem Clergy and Community Leader's Coalition said that leaders made a promise to go to where the problems are. Williams himself walks the streets of Harlem being on scene when violence occurs between gangs often helping to break up street fights. He has previously helped combat violence in St. Nicolas Houses.
"We want to take this over to Wagner Houses and Jefferson Houses," he said "We're going to go everywhere. Right now, it's 'code orange,' but when we get through over here, we want to make it 'code white.'"
Candidate for Harlem's 30th District State Senate seat Basil Smikle was on hand at the rally helping to advocate the need to bring programs to the community. Growing up in Bronx, he understands the problem after witnessing many of his peers go down the wrong path of drugs and violence.
"I grew up in the scenario where a lot of the people that I was around were trying to make that quick money," he said. "If you want respect in this world, you have to carry yourself like a grown man. I'm tired of seeing these young people with no opportunities who have no resources being provided for them so they can have choices."