Community says no to Volpe pardon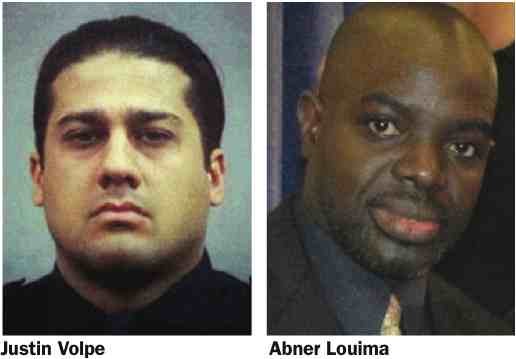 In prison since 1999 without chance of parole, Volpe is scheduled for release from a Minnesota federal prison in 2025. Federal prosecutor Alan Vinegrad told the New York Times that the "carefully planned humiliation" was "one of the most serious non-lethal acts of police brutality in the history of New York City."
Louima and his attorneys, including the late Johnnie Cochran, sued the city for over $150 million. They settled for $8.75 million. The city paid over $7 million of that, and the Patrolmen's Benevolent Association paid him $1.625.
Now living in Florida, reportedly Louima is receiving five grand monthly installments over 20 years.
Retired detective Marquez Claxton had an interesting response. "Justin Volpe's fate should rest squarely in the hands of Abner Louima since it was Abner Louima's life that hung in the balance that fateful day in the 70th Precinct. Abner should be given the opportunity to decide how the scales of justice will tip and whether, at this point, the physical and emotional injury he sustained has been mitigated in any way by Justin Volpe's incarceration or more time to repent and reflect is in order."
The Amsterdam News was unable to reach Louima by press time.