Esmeralda Simmons: 'Staying on course for freedom and justice' for her community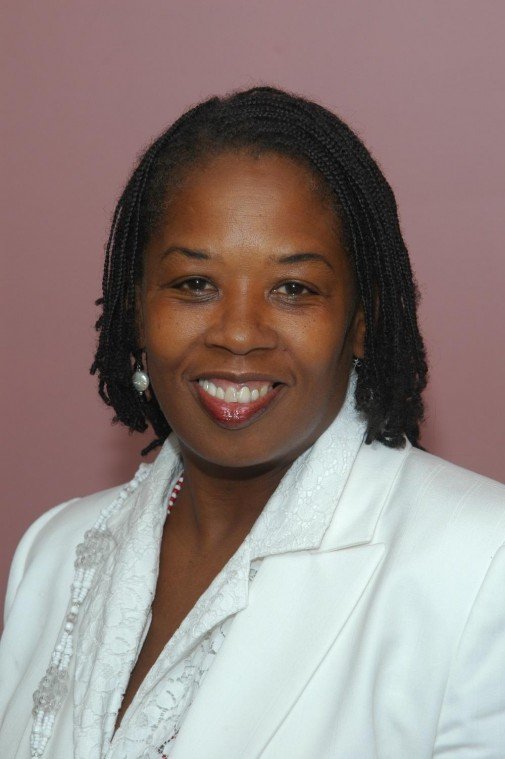 Esmeralda Simmons became an attorney to fight for civil rights in her community. She is the founder and director of the Center for Law and Social Justice at Medgar Evers Community College, which advocates and assists the Black and brown community on important issues, such as voter rights, immigration issues, and racial and social matters, free of charge.
As an attorney fighting for racial justice issues with an extensive career in law that includes being a New York State assistant attorney general and arguing a case in front of the late Supreme Court Justice Thurgood Marshall, Simmons founded the CLSJ with Attorney Alton Maddox, C. Vernon Mason and Michael Warren at Medgar Evers College because of the college's mission and the civil rights leader that the college was named after.
The Center is not just a civil rights-based organization, Simmons told the Amsterdam News. The Center is also about land use, criminal justice, women of color issues and police brutality. The Center also researches, trains and advocates on behalf of the community and on other community organizations as well.
But Simmons, 58, who is a mother of three and married to Lesley Jean-Jacques, has always been fighting and advocating for social justice since her college days in the 1970s while the country was galvanized by the Civil Rights Movement.
Participating in the CUNY student rebellion, Simmons said in a phone interview that she was one of many that took over the president's office to advocate for open admissions, Black and Hispanic studies and child care facilities at Hunter College because she believed that "anyone who wants to go to college should be able to go tuition free."
"The Civil Rights Movement didn't hurt anyone" she said, they were simply "defying authority for a just a cause so Black, Hispanic and others can learn about our history and background, and not just Eurocentric education."
Simmons started off as a math major and then transitioned into a Black and Hispanic studies major with a minor in math. She was later mentored and encouraged to go into law by Dr. John Henrik Clark. Jokingly she said, "Even with my pregnant self."
Dr. Clark, along with others, was one of the first batches of professors to teach Black and Hispanic studies after the students' demands were met after the student rebellion.
Growing up in Brooklyn from two parents who immigrated to the states from St. Croix in the Caribbean Virgin Island, Simmons had a unique perspective on the world's prism of social, racial and political justice as a young student.
"Academics was stressed to the extreme," she said while commenting that she was ready for college as a grammar school student.
She went from living in public housing to being a family of first homebuyers. She then was one of a few Black students to integrate a grammar Catholic school and then a high school as well.
It was all so significant to be moved away from an all Black neighborhood to an all white one. "It was a cultural shock" she said about her experience. "It was not uncommon to be shouted out by the N-word."