Famed vocalist-actress Lena Horne passes at 92
Herb Boyd | 4/12/2011, 5:23 p.m.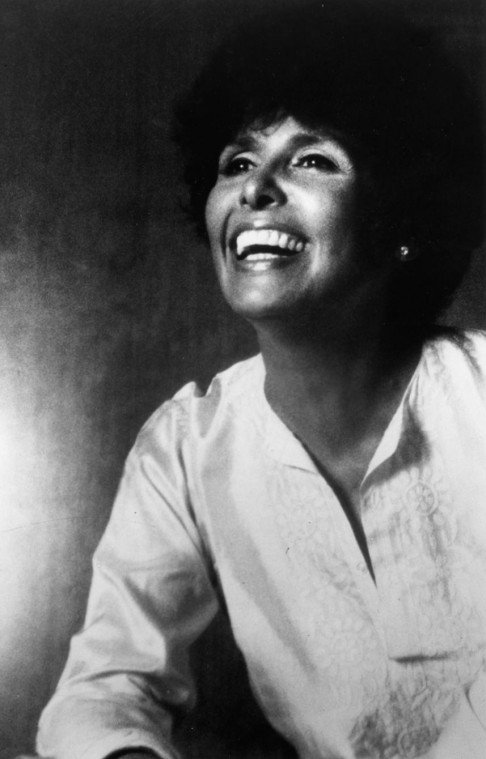 Fearing the films would not be shown in the segregated South, Lena's roles were limited to cameos with her singing, which could be easily removed when shown in the land of Jim Crow. While most of those films are forgettable, Lena's moments made a lasting impression.
In 1943, her appearances in "Cabin in the Sky," the one film where she had a speaking part, and "Stormy Weather" solidified her reputation in both Black and white America. Since her death, the snippet of her singing "Stormy Weather" has been continuously played, as though that was the only thing she ever did. Fortunately, in today's digital age, her television appearances on Flip Wilson, Bill Cosby, Perry Como shows, et al can be seen on YouTube.
Astonishingly beautiful, and called a "sepia Venus" by one columnist, Lena toured Army camps during World War II. Her expressive voice, accompanied by a well-timed twinkling of the eyes and shaping of her mouth, sent soldiers into frenzies.
Film historian and authority Donald Bogle, in his book "Brown Sugar," recalled an incident at Fort Riley in Kansas where Lena appeared during a tour. "She spotted German prisoners of war sitting in the best seats in the front of the house. She stepped from the stage, whisked past them, and then sang to the Black soldiers in the back."
Lena, never straying from the spotlight, got more than she bargained for in the late '40s when it was revealed that she was married to white musician Lennie Hayton. Both Black and white Americans expressed their outrage.
Nevertheless, her talent won out and before long she had them all back in her hands during her performances on Ed Sullivan's show and other variety shows. These appearances came to an end when her sympathies to members or associates of the Communist Party was widely circulated, especially her ties to Robeson and W.E.B. Du Bois.
She was "blackballed" from television until her appearance on Perry Como's show in 1959 with Dean Martin. This appearance helped revive sales of her numerous recordings.
During the Civil Rights Movement and throughout the '60s, Lena lent her talent and services. She devoted much of her time and support to her relationship with the late Dr. Dorothy Height and the National Council of Negro Women.
In the '70s, she was back on Broadway, appearing with Tony Bennett, and in 1978, she portrayed Glinda, the Good Witch, in the film version of "The Wiz," featuring Michael Jackson and Diana Ross.
She reached the pinnacle of her career in 1981 with her one-woman show on Broadway, "Lena Horne--The Lady and Her Music," which received a number of awards, including a Tony. Such acclaim may have helped soothe the indignities of the past, when Hollywood had rejected her because of her race.
Except for an interview with the late Ed Bradley on "60 Minutes," Lena withdrew from the public in the last decade of her life.
"For nearly two decades, Ms. Horne and her family lived in the historic Addisleigh Park community that I am proud to represent today," said Councilman Leroy Comrie. "She was one of numerous African-American jazz, sports and literary luminaries who made their home in Addisleigh Park and built a foundation that enriches our community even now."
Lena's influence resonated far beyond Queens, and Roslyn Brock, chairwoman of the NAACP board of directors, caught portions of her essence. "Lena Horne's spirit and willingness to stand for what is just transcended her accomplishments in the arts, and we are extremely grateful for her commitment to civil rights and the mission of the NAACP," she said.
"Her long-standing relationship with the NAACP dates back to high school, while her service to the Association as a member and public advocate was invaluable," said Brock. "Lena Horne was an excellent example of someone who used her platform as an entertainer to advocate for equal rights for African-Americans and give a voice to the voiceless, and she will be missed."
There was clearly no separation between the artist and her politics, not between the artist and her adoring fans.
Lena Horne will be funeralized at 10 a.m. at the Church of St. Ignatius Loyola (Roman Catholic), 980 Park Avenue at 84th Street in New York City on Friday, May 14.