From music industry to mentoring: Kheperah Kearse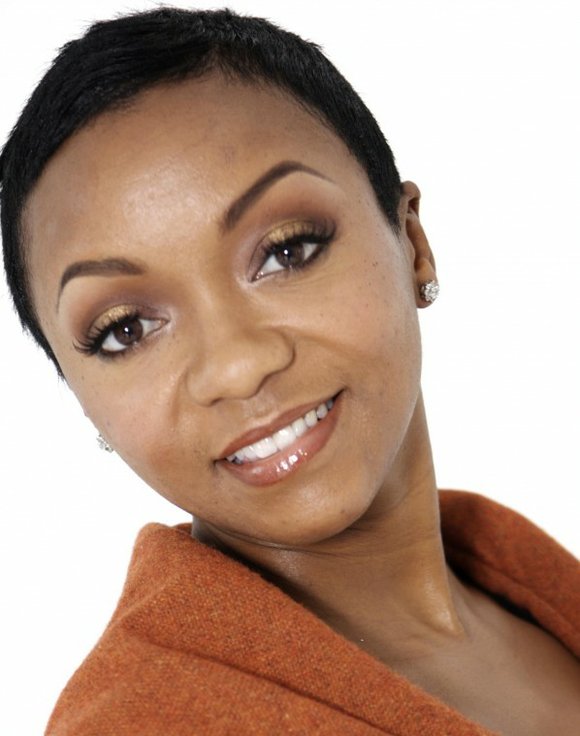 "From first to seventh grade, I was the only Black person in my class and ostracized by the other Black kids because they said I talked like a white girl, and the white kids didn't want to play with me because I was Black," she said. "I really went through a lot of isolation."
To keep herself busy, Kearse was able to sharpen her talent in music by taking up the violin and flute. But the rise of a new art form at the time drove her to express herself in a different way.
During the time of her teenage years, hip-hop was beginning to emerge in the mainstream. With racial tensions, violence and drugs around her neighborhood, Kearse said the music put her in a positive place.
She said, "I wanted to be an MC. The escape for me was the music and the art form was a large part of what shaped me. Living in the projects can make you feel stuck. Resources are slim and people believe that that's their fate."
After obtaining her associate's degree at LaGuardia Community College, Kearse enrolled at the Institute for Audio Research with hopes to go full force into the music industry. While in school, she got a job working at Def Jam Records, which was a launchpad for a long career in the music industry.
"It was amazing," she said. "It was the first time I had experienced a work environment where people of color could express themselves."
Kearse worked at Def Jam as an assistant in A&R, signing on acts including Method Man and Onyx in the early 1990s. At the time, she was a single mother and the first in her family to work in the private sector.
After spending two years at Def Jam, she left and worked at other labels, including Columbia Records, Epic Records and Arista Records. She worked primarily in A&R, marketing and promotions. At the height of her career she was making a six-figure salary.
But after 10 years in the music business, she felt that something was missing in her life and said that something inside of her told her to leave.
"There was a depth pulling within me," she said. "I resigned and broke my contract, and people thought I was crazy. It was clear that I needed to do something that helped people, particularly young people."
Taking a one-year sabbatical, Kearse studied African holistic healing in order to reconnect with herself. She started mentoring youth by using her favorite art form and teaching them how to go down the right path.
Kearse worked with youth on the Hip Hop Project by donating her time as a marketing and artist development mentor. The project was made into a documentary film with Queen Latifah and Bruce Willis serving as executive producers.
But her claim to fame is her art of motivational speaking. She speaks nationally to youth in a concept she calls "Geminasium," which focuses on self-value.
Viewers of "The Maury Povich Show" might recognize Kearse from episodes where she mentored teen girls who are out of control. She previously provided the "Thought for the Day" segment on the "Power 105.1 Morning Show" with Big Tigger, Egypt and Donnell Rawlings.
Kearse said, "Mining for gems of inherent self-worth, that's what 'Gemnasium' is. Removing the layers of fear and digging deep in the mind."
Kearse has spoken at schools, prisons and in front of youth groups. She is currently the lead facilitator for a program for high school students every Saturday.
"The more I give, the more I receive," she said. "Every time I give a piece of myself, I'll actually heal a little bit more. The more I help others, the more I heal myself."