Generosity defined Yoseph Robinson's life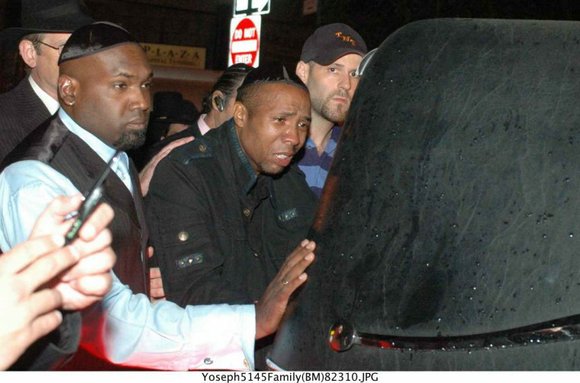 "He had a fantastic rapport with people in the community," said Ovitsh. "With Jews in the community and with minorities in the community, he really was able to bridge those two worlds. And he was very successful.
"He spoke at assisted living facilities," Ovitsh continued. "He spoke at various synagogues in the neighborhood. He tried to impact kids at risk, kids that had problems, kids that lost their path in life."
According to Ovitsh's wife, Rikki, Robinson remained swollen with pride when it came to his heritage--both of them. "He was very, very proud of not only being a Jewish man, but he was a proud Jamaican man," she said. "He was very proud of all sides of his heritage. He didn't see it as a conflict and he didn't want it to be conflicting. He wanted people to know that you don't have to be one or the other. He used to say this is my skin color, this is just a description. I'm proud of my heritage and I'm proud of where I came from. He wanted to start the communities talking."
"He was hoping to be the voice that can bring the two cultures together," she said.
Those cultures could be found, side by side, at the Shomrei Hadas Chapel, celebrating a man with one of the more interesting and intriguing life trajectories. "At that moment when we went through the service," said childhood friend Donnatella Craig, "I don't believe that there was Black, white, Indian, Catholic, Baptist [or] Jew. It was just the belief and the love that was directed towards the same person. I'm totally moved by the celebration of who he was."
The New York Police Department arrested a suspect in relation to Robinson's murder on Tuesday. According to sources within the NYPD, the suspect attempted to escape police custody at the 70th Precinct stationhouse in Brooklyn while being questioned. As of press time, the suspect wasn't officially charged with the murder. He is, however, wanted for an unrelated assault and could face charges in that case.
"We leave them to justice," said Walters. "There are those who are upset, but we don't want hatred. He [Robinson] wouldn't want to be remembered like that. He would also want me to tell the young man--as much as I'm angry with him--that he forgives him. And I wanted the family of the man, if they catch him, to know that we as a family are hurting, but we don't blame them and we forgive them as well."