Gone too soon: Cynthia Kirkpatrick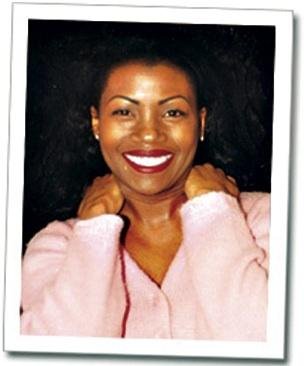 The community said goodbye to one of its most treasured jewels Saturday, December 13. A memorial service was held for Cynthia Kirkpatrick, who was the founder and executive director of the Sister Power Resource Center for Girls. The organization helps underprivileged and economically disadvantaged girls of color in East Harlem. She died at the age of 42. Kirkpatrick's non-profit organization, Sister Power Resource Center for Girls, has been in operation since 1999. A graduate of the historically Black Florida A&M University and New York University, she was inspired to start the organization while speaking at career day programs in the public schools. She saw the problems that young girls in the city were facing and wanted to help out.
Best remembered for what many friends called a "contagious smile," the East Harlem native learned the business of non-profits and was able to get funding from major companies, including JPMorgan Chase and the Patrina Foundation. She also received support from local elected officials like City Council Speaker Christine Quinn and Manhattan Borough President Scott Stringer. Kirkpatrick also honored singers Roberta Flack and India. Arie personally for their work as role models for young women. Sister Power boasts programs that provide inner-city girls from ages 8 to 18 with after-school activities, leadership skills and other services. The organization also provides one-on-one mentoring for girls. Kirkpatrick's mission was to unite, empower and support young women in the community. She often attributed her inspiration to help youth to her mother and grandmother, who both also helped kids in the community. Her methods and knowledge of running non-profits was so extensive that many called on her to help with their own aspirations to become successful in the field.
A memorial service at Kirkpatrick's home church, Madison Avenue United Methodist Church, brought out family, friends and the young women that Kirkpatrick inspired. The filled church brought together mourners to celebrate the life of one woman who affected and improved the lives of so many. The Rev. Ebenezer Aduku officiated. Attendees told stories of their experiences with Kirkpatrick over the years. Friends and family came from far and near with one of her college friends coming to the service all the way from China.
There were also musical performances in her honor. In the program were letters and poems of remembrance for Kirkpatrick written by the very girls she mentored.
"I miss Ms.K. P. She was like a mother to me; she was a blessing to me; and she made me feel free. I wanted to say goodbye, but now all I want to do is cry. I love you, Ms. K.P.," wrote Mya Irby. Kaelah Bell wrote," Miss K.P. is an angel on a mission, to sing with God a nice song. She's on a mission, but do not cry; she's on our side, watching us by and by." Also printed in the program was Kirkpatrick's favorite poem she cited as her inspiration, Maya Angelou's "Phenomenal Woman."
Kirkpatrick is survived by her two brothers Sidney Kirkpatrick, Jr., her twin, and Sulaiman Smith, her father Sidney Kirkpatrick, Sr., stepfather Richard Smith, grandmother Ethel Kirkpatrick, niece Maya Kirkpatrick and nephew Kellan Kirkpatrick.
Sister Power Resource Center for Girls intends to remain open. To make a tax deductible donation call (212) 534-2925. Checks can be made payable to Sister Power Organization, Inc. and mailed to 1325 Fifth Avenue, New York, N.Y.10029.