Harlem's Keith David enjoys the ride on NBC's 'The Cape'
Misani | 4/12/2011, 4:45 p.m.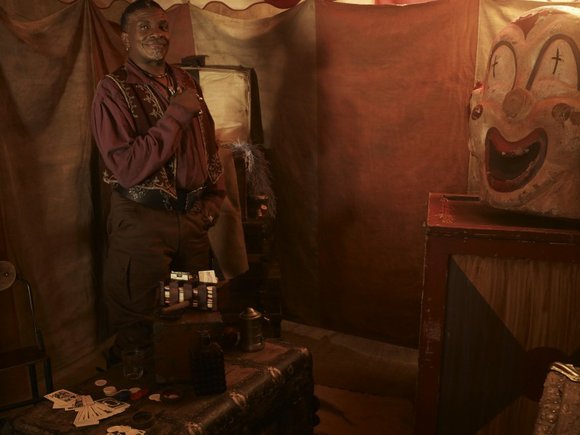 Peering into the reality of today's economy, David shared, "There is yet another ring of truth in art imitating life for many of us in this economy today. Because of government corruption and disruption and eruption, many of us are having to re-invent ourselves, having to start over, so [the show] is very timely in that sense." Adding another dimension to his character, David went on. "Max is a multifaceted guy. He's a healer and he's in touch with the Spirit. We will come to discover that about him," he says of his character who, after treating a badly beaten, near-death Farady in the first episode, comments to the other characters: "Only God can help him now."
"My hope," he continued, "is that America embraces "The Cape" and that we are here for a long time. Speaking of the 2 hour-long episodes, he added, "I think it's a wonderful start. I think it's a beautiful story. For me it's a grand thing to be a part of. I have enjoyed the ride thus far and I will ride it until the wheels roll off."
Here's a New Year's Wish to Keith David and "The Cape" team for a long and successful run of this cool, down-to-earth yet surreal live-action superhero show that honors family, community, diversity, circus folk and bloggers, and shines the spotlight on the good, the bad and the greedy. And so it is with pleasure that we present Mr. Keith David with a Lifetime Achievement Award.
The "Casting Pearls" series team pays tribute to the brilliant professional talent of stage and screen.
To contact us please e-mail us at icadRSVP@aol.com