'Independent Africa' theme colors 17th African Film Fest
Misani | 4/12/2011, 5:30 p.m.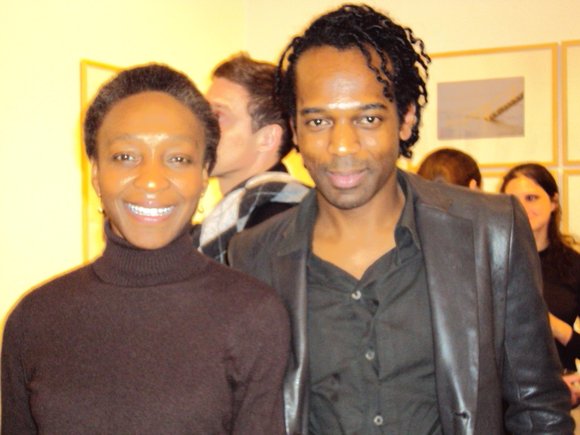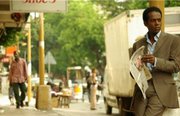 The victorious banner "Independent Africa" will color the 17th New York African Film Festival (NYAFF), a co-presentation with The Film Society of Lincoln Center, from April 7 to 13 at the Lincoln Center's Walter Reade Theater, 165 West 65th Street between Broadway and Amsterdam Avenue in New York City.
Films from 17 African nations--Benin, Burkina Faso, Cameroon, Central African Republic. Chad, Congo, Cote D'Ivoire (Ivory Coast), Democratic Republic of Congo, Gabon, Madagascar, Mali, Mauritania, Niger, Nigeria, Senegal, Somalia and Togo--celebrating half a century of sovereignty as independent nations, will be gloriously introduced to New York City. Welcome, Africa!
These cinematic works capture the challenges and triumphs experienced by these countries over the past 50 years of independence. Inclusive are classic and contemporary satirical animation, experimental documentaries and independently produced features and shorts. In addition, there will be rare archival footage of African nations from the Russian State Archives.
Additionally, in honor of the FIFA (Federation Internationale de Football Association) World Cup, which for the first time will be played out for the world stage on African soil in June, the 2010 festival will also spotlight the South African World Cup with four films about soccer. These cinematic works will examine the political, economic and social impact the sport has had on the African continent.
"Fifty years ago, these newly minted countries were creating film units and radio programming to engage their populations, and similarly, this current crop of young African filmmakers sees that the entire continent is an untapped market and are determined to get their work shown there and around the world," said Mahen Bonetti, founder of the NYAFF. "With one foot in the Diaspora and one foot on the continent, and empowered by new technologies, they can effortlessly speak not only to local viewers but to the broader universe of film-going audiences."
"Each year, the New York African Film Festival allows a truly unique opportunity for The Film Society to reveal the thoughts, dreams, fears and delights of a rapidly transforming continent. We're delighted to share with our audiences this unique showcase of a part of the world that grows ever more vital to all of our futures," said Richard Pena, program director for The Film Society of Lincoln Center.
Highlights of the festival include the gala April 7 opening night U.S. premiere of the award-winning feature film "The Absence/L'absence" directed by Mama Keta (Senegal/France), starring the sensational French actor of Cameroonian/Reunion Island ancestry, Wilyam Nadylam (currently in New York from his home base of Paris for the stage production "Bellona, Destroyer of Cities," opening on April 3 at The Kitchen).
Also being shown on the same evening is Daouda Coulibaly's "A History of Independence" (Benin, 2010). Another feature making its U.S. premiere on April 9 is Eliane de Latour's 2009 jury prize-winning narrative film "Beyond the Ocean." In addition, there are two short programs, one of which includes the animated feature films of Jean-Michel Kibushi, who uses Claymation techniques, chalk drawings and found objects. Several films by Nigerian filmmaker Moustapha Alassane, the father of animation, will also be screened: "Bonvoyage Sim" (1966), "Adieu, Sim," and the classic, "The Return of an Adventurer." The other short program, "Africa First," is comprised of the works of emerging filmmakers who were awarded funds by Focus Features to complete their projects. There's also the inspirational film "Burning in the Sun" by Cambria Matlow and Morgan Robinson, co-presented by Green Screens, which centers on the topic of the environment.
This year's screenings also include "The Figurine" by Nigerian filmmaker Kunle Afolayan. The film grabbed Best Director, Best Picture, Best Cinematography, Best Original Soundtrack, Best Heart of Africa and a variety of other honors at the African Movie Academy Awards. Afolayan is one of the stars of the Nigerian filmmaking industry known as Nollywod, now the third largest film industry in the world after Hollywood and Bollywood.
Following the 17th New York African Film Festival at Lincoln Center, the NYAFF continues with a three-venue bridge program with screenings and a panel discussion at Columbia University's Institute of African Studies on April 14, a special event, in collaboration with Creative Time on May 6 and a three-day screening series at New Museum on May 13, 15 and 16 and concludes at Brooklyn Academy of Music's Cinematek May 28 through 31.
For more information about the festival events and tickets or to request a festival schedule, call (212) 352-1720. For a complete festival schedule, please visit www.africanfilmny.org and www.filmlinc.com.