Kelly, Klein on Team Barack?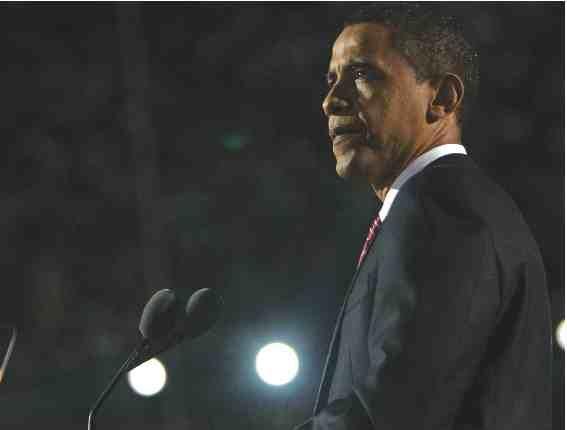 "Dear President-elect, if you're thinking about appointing either Police Commissioner Ray Kelly or Schools Chancellor Joel Klein to Homeland Security and [as] the secretary of education, respectively-- DON'T! If you're thinking about it--PLEASE DON'T!" So implored New York City Councilman Charles Barron regarding the quietly floated notion that the above might happen. Seems like the rumors are being whispered about in dimly lit rooms and in conferences of one or two persons. Those that know ain't talking, and those who are talking are--well...talking. But no one official is going on record. A reliable source in the police department noted, however, that folk should not be surprised if Kelly emerges to be top cop--the position almost grabbed by Giuliani's now disgraced former commissioner Bernie Kerik.
Terse "no comments" were issued from Mayor Michael Bloomberg's office, the DOE and NYPD.
"Why didn't they just say, 'No, of course not'?" asked Barron rhetorically. "Both Klein and Kelly have failed the people of New York City in the area of education and community policing," charged Barron. "Kelly has turned the city into a police state and has justified every police killing--even if was 50 bullets shot at an unarmed groom, Sean Bell. It is ironic that this should be an issue on the eve of the second anniversary of that young man's death. And Klein is just under-qualifed--he is not even an educator. They had to waiver his lack of credentials to get him in. He has turned our schools into test-taking mills. And he has failed our children in science and arts and technology.
Pres. Barack, it would be a great disservice to the city and the nation to elevate these two characters to head of Homeland Security and education secretary. Don't do it Barack." Those considering Klein for the position, however, tout the former Washington lawyer's six-year stint as chancellor of New York's Department of Education, the country's largest public school system. Rev. Al Sharpton, who is working with Klein with the Education Equality Project, declined a request to comment on the Obama team speculation. While he wouldn't respond to an AmNews inquiry, Klein is quoted in published reports as saying that he didn't want to comment so as not to appear "presumptuous."
Viola Plummer, co-founder of the December 12th Movement and Barron's chief of staff declared, "Klein-- absolutely not. Joe Klein is not an educator. He is a prosecutor, a failed businessman who has turned the Department of Education into another failing capitalist venture."
With equal gusto, she slammed Kelly as "pro-rendition, locally--in that when they pick someone up, they move them from different precincts, so no one looking for them knows where they are-- that's local, so you can imagine what he'd do on a national level. Kelly never takes a position on that phrase called 'excessive force.' With him, there's always an explanation for police use of excessive force. "He was also paramount in secretly using surveillance on legally protected rights to assemble and demonstrate. He exploited the Handschu consent decree, and when he was caught, the American Civil Liberties Union sued them. Last year, they secretly stopped the surveillance because they didn't want the court to say what they were doing was illegal.