Leading ladies, education take center stage at Essence Fest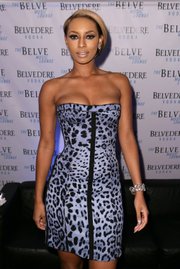 This past weekend at the Essence Music Festival, top recording artists Janet Jackson, Mary J. Blige, Gladys Knight and Alicia Keys showed off their singing prowess and star power in exciting live performances. Each brilliantly delivered an outstanding array of familiar hits that wowed the crowd. Blige, Keyes and Knight demonstrated powerful voice and soulful phrasing while Jackson, who appeared in her first concert since her Madison Square Garden concert in 2005 skillfully reprised her large repertoire backed by stylish choreography with a corps of dancers and smart costumes.
Jackson's "Rhythm Nation," "That's the Way Love Goes" and "Control" proved memorable. After opening with songs from her "Control" album, Jackson asked the audience, "Do you want this?" with that seriously fierce look she has brandished in previous concerts. Other favorites, "Miss You Much," "If" and "Black Cat" followed in expert execution.
A male fan, plucked from the large audience, enjoyed special attention from Jackson onstage as she thrilled him up close in an explicit, sexual display based on "Any Time, Any Place." In a tribute to her brother, Michael, she closed with "Everywhere I Go" with childhood photos of her and Michael projected onto large video screens.
At the Morial Convention Center, the Essence Fest launched its first Education Summit with keynote speaker Dr. Bill Cosby and host Dr. Steve Perry, principal and founder of the Capital Prep School in Hartford, Connecticut. Perry's school enjoys a 100 percent graduation rate and operates a year-round school schedule.
Angela Burt-Murray, Essence magazine's editor-in-chief, introduced Perry saying, "There is no greater issue of our time than the education of our children...Less than half of Black children graduate from high school. One out of two Black teens become pregnant. We are losing this war. Where is the outrage? Consider today your wake-up call. It is possible for us to change the trajectory of our young people, to let them know that they should not be called the 'b' or 'h' word."
Alluding to Barack Obama's election as America's first Black president she added, "My boys will now know that they can be anything they want to be. T.D. Jakes said that, 'We have to understand that our biggest challenge will be our biggest blessing.'"
Dr. Perry, author of "Man Up: No One Is Coming to Save Us," spoke on his concerns and experiences as a school and education leader. "This right here is our responsibility. You have to stop getting in bed with people who are in bed with the status quo...Hate comes in every single color. My soul aches. Everywhere I go, I see children are dying. You can't call a school a school that doesn't educate." He warned, "If you get too comfortable, you get what we have today."
Perry introduced Marc Morial, National Urban League president, who said, "There is a huge debate going on about how to fix our public schools. We will not survive as a nation with only 50 percent of our children graduating from high school on time."