Leanna Archer: an amazing teen entrepreneur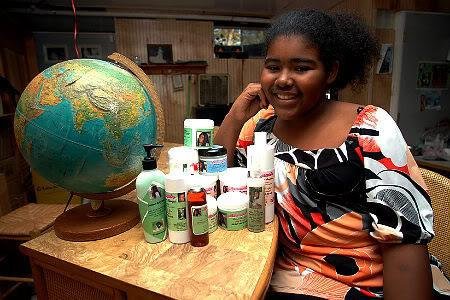 Fourteen-year-old entrepreneur Leanna Archer from Long Island amazes the world with her ambition and fight for her platform in the business world. CEO of Leanna Inc., Archer sells a whole host of hair care and body products, beginning with her family's secret concoction passed down from her great grandmother, Lea Lebon.
Archer said that the curiosity sprang up when she was either 7 or 8 years old and she remembers always being asked what she used in her hair. She realized that she never had a response, so Archer decided to search for the answer.
Once she obtained the answer, Archer went to her parents, Marisa and Gregory Archer, and said that they should invest in this product by starting their own business.
Her parents were two hard-working individuals who had full-time jobs and were raising Archer and her two brothers. Needless to say, they declined Archer's suggestion, but that did not stop her from backing this product.
She asked her parents if she could start a company, but they recommended that she wait until she was at least in college. Archer knew that made great sense - "Who would take an 8-year-old seriously about owning a business?" - but that urgency to promote this product was still boiling in her belly.
Archer decided to first collect jars from her brothers. She rinsed them out and filled them with her concocted hairdressing and passed out samples to neighbors and people at school.
Before she knew it, she was receiving phone calls, letters in the mail, knocks on the door, and $20 here and there because people wanted to know how to get this mysterious concoction. This motivated Archer even more to press on. After about a year, her parents trusted that she was serious about starting this business, so they co-signed her business license.
Now it's about six years later, and business is still booming. With a line of 14 different products, including hair dressing, moisturizing hair mist, oil treatment, shampoo, conditioner, hair dressing with shea butter, shea butter itself, three different types of shea lotion, etc., Archer expects to come out with at least one product a year.
Though her future still waits, Archer's greatest aspiration is to attend Harvard Law School to become a criminal lawyer.
Her advice for young entrepreneurs like herself is, "You are never too young to start something as long as you're dedicated and you are passionate about it. You should not let anything come between you and your dream."