Lillian Roberts: Labor's warrior queen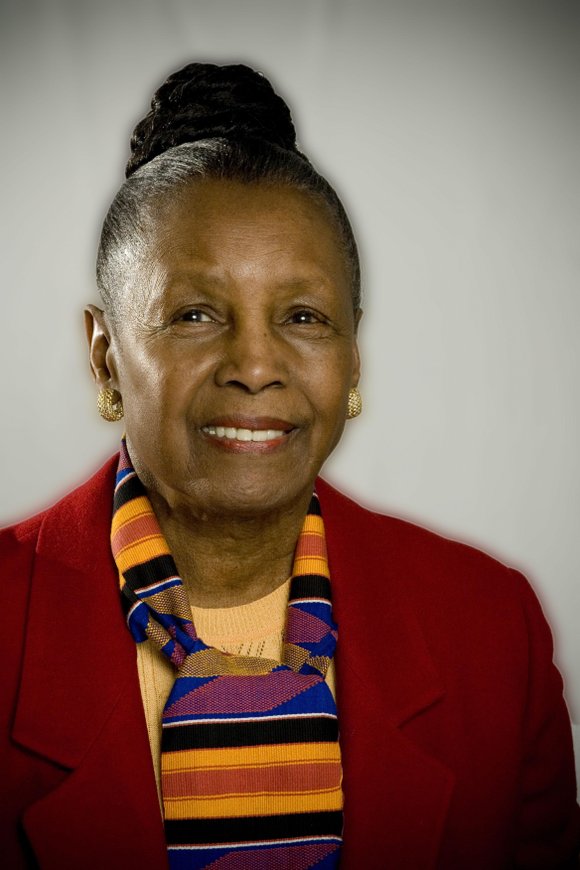 "I don't know how far we're going to get with it, but I hope to continue to educate the public and our community as to what's happening," she said about the meeting.
But besides advocating for city contracts, Roberts, who used to be a nursing assistant in Chicago after she had to quit school when she could no longer afford room and board when she went away to college, said, "I work to make sure that [union workers'] rights are protected as much as I can, and to educate them as to how they...take care of themselves as well," she said. "And so that's the continuing working for the people and I've tried to demonstrate that in the kind of things that this union does that no other union has ever done." [[ED: SOMETHING MISSING FROM PREV. QUOTE? SOUNDS AWKWARD]]
Such things include negotiating for funds so that a DC 37 member can attend the College of New Rochelle right in the DC 37 headquarters at 125 Barclay Street. Roberts has also worked to have a social service component for union members to help with personal problems; worked to assist with preparing for civil service exams if workers want to move up the chain; provided legal services to address divorces and child adoption; and provided for landlord-tenant issues and a housing component, as well as other wide-ranging services--services that Roberts says address the whole person.
Roberts, who plans to update the white paper reports, which are available on the DC 37 website, said, "They can be assured that as long as I'm here, I'm going to be watching the money. I have to follow the money so that nothing happens to it."