MoMA's spectacular 'Tim Burton' retrospective opens Nov. 22
Misani | 4/12/2011, 4:37 p.m.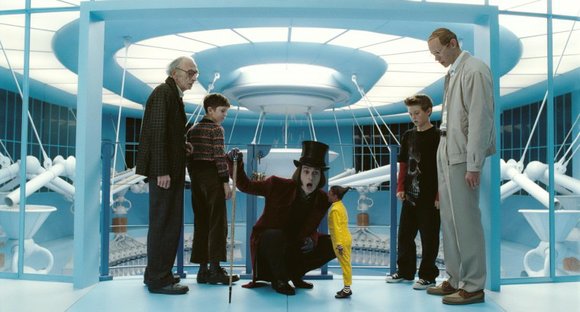 Sponsored by Syfy, the "Tim Burton" exhibition, which is organized in collaboration with the brilliant filmmaker, showcases artworks and objects principally selected from the personal archive of the artist, as well as studio archives and the private collections of his collaborators. Amongst these are Burton's lesser-known contemporary pop surrealism drawings, painting and sculptures, as well as work which evolved during the conception and production of films such as "The Nightmare Before Christmas," as well as "Corpse Bride" puppets, "Edward Scissorhands," "Batman Returns" and "Sleepy Hollow" costumes, and the severed head props from "Mars Attacks!"
"The Lurid Beauty of Monsters," a series of films that influenced, inspired and intrigued Burton, will be presented in conjunction with MoMA presents "Tim Burton." Organized by Burton in Burbank, the 1977 series includes the screening of such films as "Jason and the Argonauts" (Don Chaffey, 1963), "Frankenstein" (James Whale, 1931), "The Cabinet of Dr. Caligari" (Robert Wiene, 1920), "The Pit and the Pendulum" (Roger Corman, 1961), "Nosferatu" (F. W. Murnau, 1922) and "Earthquake" (Mark Robson, 1974).
Entry to "Tim Burton" is included with museum admission, which is $20 for adults; $16 for seniors (65 years and over with I.D.); and $12 for full-time students with current I.D. Children 16 and under are free for MoMA members, as well as on Target Free Friday Nights from 4 p.m.- 8 p.m. Museum tickets may be purchased in advance at www.moma.org.