Mother's Day Hollywood Style: Celeb Moms Dish on Life in the Mommy'hood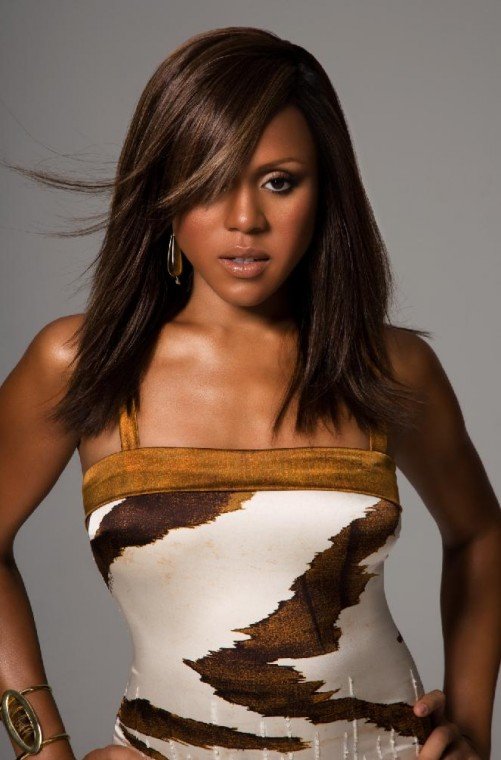 The celebrity life can look oh so glamorous. But motherhood is the great equalizer. And whether you're an A-lister, B-lister and no-lister, you just can't escape some of the things that make being a mom a universal experience. R&B singing and songwriting sensations Faith Evans and Deborah Cox speak candidly on pregnancy, husbands, balancing careers and life in the mommy lane:
Faith Evans
The platinum-selling, Grammy winning recording artist and former First Lady of Bad Boy Records is the first to tell you that she is a hard-working mother of four, ranging from age 16 to 2 1/2, with little time to spare. An award-winning songwriter and vocal powerhouse, Evans will also let you know that her journey in motherhood began not very fabulously. "When I had my first child I was on welfare, so I didn't even get some of the things that having good health insurance allows you to have. I knew I needed prenatal care, so I went and stood on the line to get WIC, food stamps and Medicaid, but having a clinic doctor was just not the same." Several years and several hit records later, Evans now eyes developing a sitcom loosely based on her life and getting back in the studio for another album, but says being Mom will always be job # 1.
The Second, Third and Fourth Time Around: "With my first two pregnancies I didn't think much about being mindful of nutrition. I was 20 years old, busy traveling and trying to make something happen for myself career-wise. I was busy hustling for money so I couldn't really just enjoy the pregnancy. I regret that, and tried to do better with the others. With my last, I even took a break from working and actually sat and read all the books. I forgot a lot of stuff I should have known."
Bringing Sexy Back?: "I never had the pleasure of feeling like a sexy pregnant person. I started off feeling good, buying cute maternity clothes and going to the gym, but after a few months my energy faded, I let others things overwhelm me and I just couldn't do it. Once I started feeling fat, I was like, what does it matter?"
Keeping It Real: "I have the same struggles as anyone else. Money comes and money goes. It's not like we're set for life. But these days it's all about the kids, not our careers. We do everything ourselves with the help of family and don't even have a babysitter yet for the two-year old."
Searching for "Me Time": "As a mom of four I have less and less time for myself. I have to sneak it in. It's like, when I go to the dentist, that's relaxation."
Being Grateful: "I just wake up and thank God for another day and for my children. I stay in prayer and try to be patient. It's an honor that God gave me these four beautiful kids. I'm doing the best job I can."