New tour offers a peek into Harlem art galleries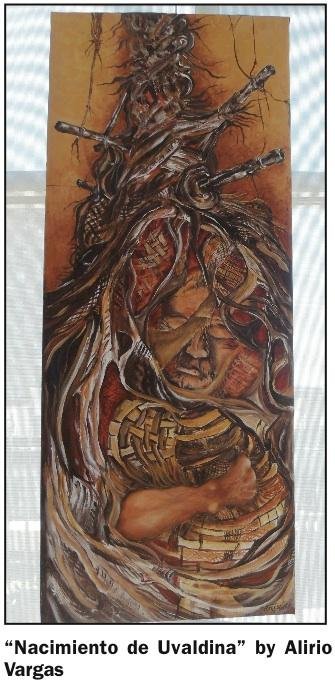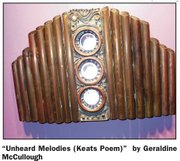 Visitors and native Harlemites alike might be surprised to know that there are dozens of art galleries tucked away in Harlem's charming, century-old brown-stones, sleek penthouse condominiums and other off-the-beaten-path locations. Organizers of ArtCrawl Harlem hope to bring these hidden treasures to the surface by offering their fourth guided tour on August 8. Not only will participants have the opportunity to view (and purchase) art from the seven uptown galleries on the tour, but they will also be treated to a trolley ride that will include information on Harlem's rich artistic past and present, as well as a dinner and wine reception.
Jacqueline Orange, co-creator of ArtCrawl Harlem and founder of A Taste of Harlem Food and Cultural Tours, is mindful that every art gallery cannot be part of each tour. "There are probably about 70 art galleries and studios in and around Harlem. We can't get them all, but we try to select different galleries or rotate galleries each tour. Each ArtCrawl is different," said Orange.
The Heath Gallery, located at 24 West 120th Street in Central Harlem, will be a part of the August 8 tour, and it is a family affair at this townhouse-turned-art gallery. Saundra and Thomas Heath are the gallery owners, their mature and gracious 17-year-old daughter will curate her first exhibit in August, and Mr. Heath is an artist whose work has been featured in the gallery alongside other accomplished artists.
"We are committed to showing the work of artists from this community,and as the community changes, so does the art that we show. We also try to offer a broad price point, so that we can better serve the community," said Mrs. Heath.
Averlyn Archer is co-creator of ArtCrawl Harlem, program director of the Harlem Arts Alliance and CEO/gallery director of Canvas Paper and Stone Gallery. Like Heath, Archer also seeks to feature artists from Harlem. "About 70 percent of the artists we've featured in our three years of existence have been from the community and perhaps 80 percent have been artists of color," explained Archer.
Another stop for the August tour is Essie Green Galleries, which features only the art of Black masters, those who have large and time-tested bodies of fine work. Rio II Gallery, located in the penthouse of a supportive housing building on Riverside Drive, showcases the work of veteran artists and amateurs alike. The gallery also sponsors programming for a diverse range of community members, from dancers to writers to children and environmental activists. Gallery One, Simmons Gallery and Indigo Arms Guest House Gallery will also be stops on the tour.
You can purchase tickets for the August 8 tour for $25 if you buy them by July 25. Tickets are $40 after that date. You cannot purchase tickets on the day of the tour. For more information or to obtain tickets, call (212) 866-7427 or visit www.artcrawlharlem.com.