New Year's Eve in NYC 2009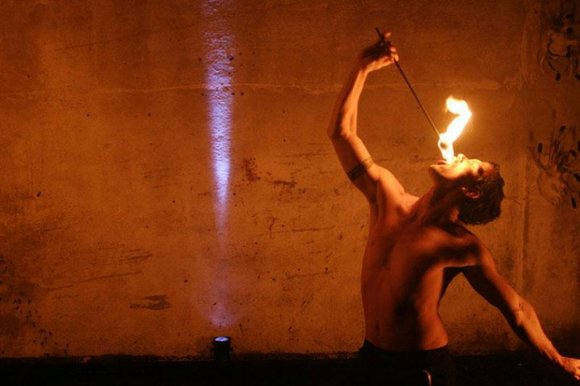 All dressed up and nowhere to go? Sure, you could spend a few thousand dollars and party with a bunch of strangers in one of NYC's ultra-posh nightclubs, but why go to all that trouble? New York offers lots of free and low-cost family friendly activities that will help you ring in the New Year on the right note!
Outdoors
Times Square
Subway: 1, 2, 3, N, R, W, S, Q to Times Square/42nd Street
Never been to Times Square to see the ball drop? Well, it's something everyone should do at least once (probably only once). It's the world's biggest party and it is in your own backyard! Millions gather every New Year's Eve for the confetti, and it is something you will remember for the rest of your life. That said, get there early (no later than 6 or 7 p.m.) and dress warmly (it's December after all). Tight security means no backpacks or bags or bottles. Once you're in, don't plan on getting out, since it will be pretty tough to move. On the bright side, you're sure to make lots of new friends!
Prospect Park
Subway: Q to Seventh Ave; 2, 3 to Grand Army Plaza.
While everyone else is squeezed into the crossroads of the world, enjoy a fun night out at Prospect Park. At midnight there is an awesome fireworks display at Grand Army Plaza presided over by the borough president. The event is family friendly and not nearly as crowded as Times Square.
Harlem Bound
There's plenty to see and do in Harlem on New Year's Eve, as well if you want to stay uptown. Minton's Playhouse (206 West 118th Street) will have a New Year's Eve fete. A very reasonable $30 will get you a home-cooked meal and champagne, as well as some great music by Dean and the Jazz Masters. If you want to take a trip back in time to when jazz was king, Minton's is the place to be.
Feel like having fun and supporting your local park? Stop by Fort Tyron Park's New Leaf Cafe (http://www.nyrp.org/About/New_Leaf_Restaurant_Bar, 212.568.5323 for their New Year's Eve event. For $99, you get a four-course meal and a champagne toast at midnight, as well as knowing the proceeds go to supporting one of New York's most unique parks.
Want to ring in the New Year with some praise? Then head to Gospel Uptown (2110 Seventh Avenue at 125th Street, 212.280.2110) and join Grammy Award-nominated recording artist Lalah Hathaway for a great evening out. $100 gets you two drink tickets along with a midnight toast. Chef Kenneth Collins will also be on hand to provide your taste buds will all they could desire.
Staying in the spirit, Riverside Church (490 Riverside Drive, between 120th and 122nd streets) will also be having a concert and midnight service on the 31st. There will be a carillon recital at 10 p.m. and an organ recital at 10:30, followed by an 11 p.m. service in one of Harlem's most revered churches.