Patti LaBelle talks 'Fela!' and her return to Broadway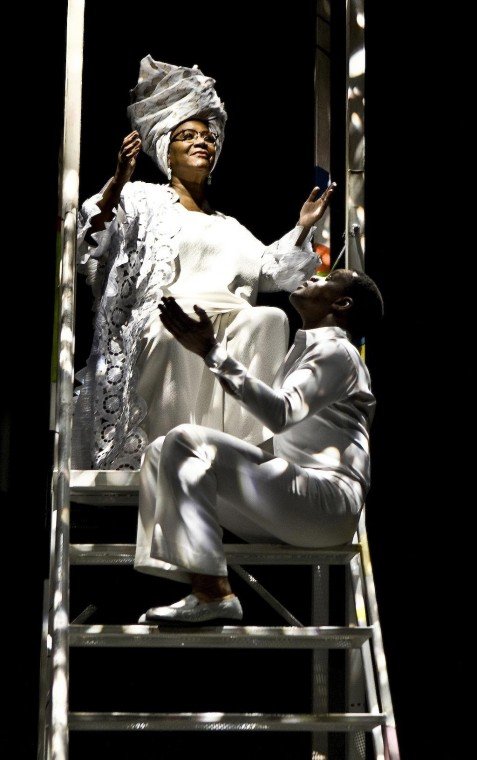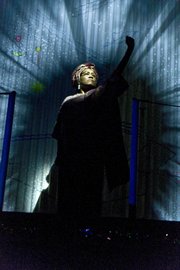 On Wednesday, September 16, I saw the lady herself, Ms. Patti LaBelle, during her opening week in the role of Funmilayo Anikulapo-Kuti, the mother of the Afrobeat creator Fela Anikulapo-Kuti, in the Broadway smash about his life and his music, "Fela!," playing at the Eugene O'Neill Theater at 230 West 49th Street, between Broadway and Eighth Avenue.
The musical lets the audience learn about the strong, proud and heroic person that his mother was. It's a story that packs in a lot of power and amazing dance moves--moves that won it the 2009 Tony Award in Choreography for Bill T. Jones.
While we all know and love LaBelle, who has been an icon in the music business for over five decades and has had hit after hit with her infectious songs, and while she was on Broadway many years ago in "Patti LaBelle on Broadway," this is the first time in many years that LaBelle has come back to the Broadway stage not as herself, but playing a character.
After the evening show, she was gracious enough to request that I interview her in her dressing room at the theater. Her dressing room was filled with huge, gorgeous bouquets of different types of flowers. When I came in, she was so welcoming, and it was marvelous to be in the room with the lady herself--a woman that I consider a musical legend.
It didn't surprise me how friendly and down to earth she was. Some years back, I had been to one of her concerts and I had experienced how much she shares of herself when she performs. Throughout the show, she talked about the tragedies in her life and how she had overcome them. Now, here I was interviewing her, in her dressing room as she was portraying someone from real life who was also a strong, caring person. The role and the casting just seemed to fit and it was demonstrated when she performed on the stage. Of course, she sang with her Patti LaBelle-style and the audience absolutely loved it. (People shouted, "Sing it, Patti!" before catching themselves.)
Now I would love to share the interview that took place. The Q&A follows:
AmNews: How did you come to be cast in the show?
PL: I came to the play about six months ago. I was invited by the producers and Bill T. Jones. Bill met me outside and we went in, and I thought it was just beautiful. About three weeks later, they called me and asked me if would I play Funmilayo and I said 'yes' right away, no doubt about it. I knew I had other shows in my bookings, like my regular Patti LaBelle show, and so I said as long as everything can stay the same and I can still be me and do me when I don't do the play, of course.
AmNews: This show is basically your return to Broadway, right?
PL: Yes.
AmNews: What is it about this show that made you decide to let this be your vehicle?