Phylicia Rashad returns to Broadway in 'August: Osage County'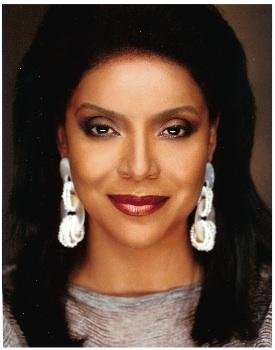 The role of Violet has previously been portrayed by Deanna Dunagan and Estelle Parsons. I asked Rashad, is there a challenge to do a role you are not originating? Are you trying to duplicate your predecessor or make it your own?
"The challenge is not so much to do with thinking about how to be alike or different from a predecessor in a role. The challenge is to move as deeply as you can into your own understanding and work with actors who have been performing this for so long. To hear and feel their rhythms, to meld with their rhythms and to be on that same level with them--so that their work is not disturbed--that's the challenge," Rashad shared.
Anna D. Shapiro is the play's director and someone Rashad had not worked with before; someone she is quite excited to have the opportunity to work with now. Remarking on the way she will work with this director, the veteran actress said, "We'll be meeting each other and learning languages with each other for the first time, and it's very exciting to step into new territory. When I saw the show I loved it, so I look forward to this.
"Some directors have loosely formed concepts of what it should be. Other directors have it etched very strongly in their consciousness of what a thing should be. My experience has been that they look to see where you are and what you are doing and help you to galvanize your energy. The director looks to galvanize all of the creative energies. Actors work differently, it's extremely personal. Every actor has a different way of approaching one's work, and for that reason, there will be a validity in all of them. A director will take that and help it to move in alignment with the vision that is there."
The cast of "August: Osage County" currently includes: Elizabeth Ashley, Guy Boyd, John Cullum, Johanna Day, Kimberly Guerrero, Brian Kerwin, Madeleine Martin, Mariann Mayberry, Michael Milligan, Sally Murphy, Troy West and Frank Wood.
Tickets can be purchased at Telecharge.com or by calling (212) 239-6200.Those outside the New York metro area should call (800) 432-7250.The Music Box Theatre is located at 239 West 45th Street.