SELLOUTS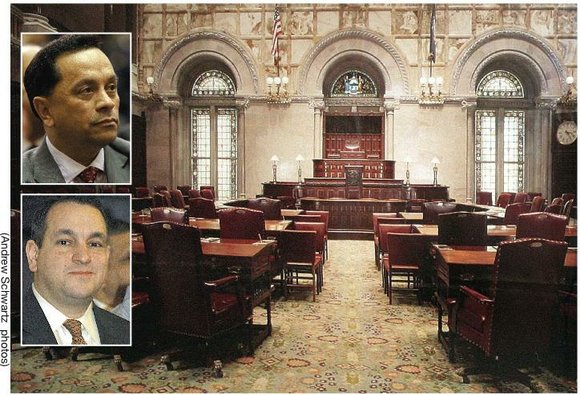 "It's questionable whether this move was legal," said State Sen. Bill Perkins, who said that he, like his fellow Democrats, was caught by surprise. "We're looking into this, and the attorney general's office may be doing that also."
At the moment, the issue seems to be headed to court; meanwhile, folks are generally wondering how such a move will impact same-sex marriage, property taxes and mayoral control of the schools, all items pending before the Senate recesses in two weeks. "None of this will change the agenda," Perkins noted. "And, you have to remember, there was not a vote taken." The senator was also concerned about the role of billionaire Tom Golisano in the coup. "He seems to be taking credit for it, so there could be some questionable legal matters involved."
Golisano appeared at a press conference with Espada and Monserrate, which gives further credence to his part in the event. A few weeks ago, it was reported that Golisano has changed his legal residence to Florida because of the plan to hike the taxes on the rich in the state. If the coup becomes law, then Republican Dean Skelos of Long Island would become the new majority leader, and Espada would be the president, which puts him in line to become governor if Paterson is out of the state or in any way incapacitated. Paterson said he had no plans to leave the state.