Sir Shadow walks to his own rhythm in life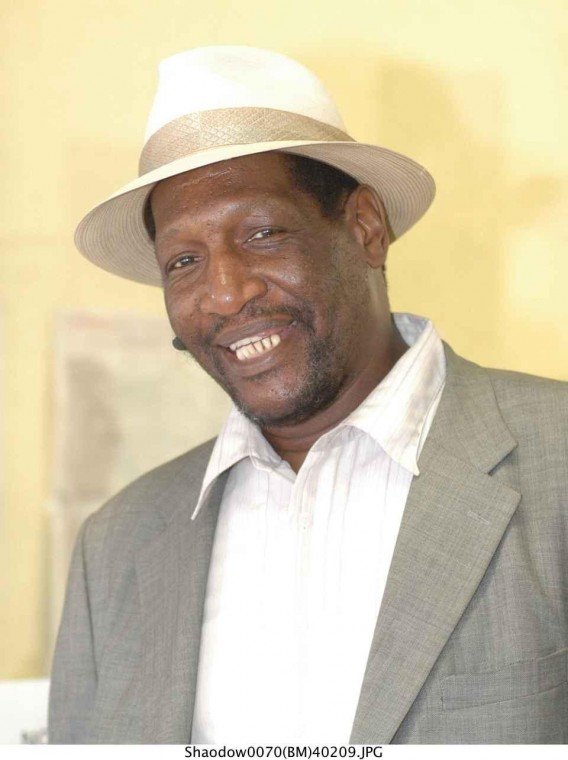 "So once we find our part in this puzzle of life, then everything comes together," which is a message he is spreading with the content of his poems and quotes and work of art.
James McKnight, 49, a residency training director at Harlem Hospital, told the Amsterdam News that he "loves the movement" in the art that is all connected and expressed the "essence of the Black experience." After he came over to shake Shadow's hand because of Shadow's work, McKnight said he eats at the Uptown Juice Bar every day.
One of Shadow's poems, "Art is Drama Turned Inside Out--Part 1," which is on the wall, reads: "Drama comes with life. It is up to you to choose how you are going to use the drama and turn it right." While another poem, "S.O.S.," speaks about New Orleans and his need to get some things off his chest.
"I am always developing and expanding." He said he is always "waiting for the next assignment" to come to him because he is a tool of the art.
On March 21, Shadow will be featured as a sketch card artist at the Baltimore Non-Sports Card Convention, and his work is going to be displayed at the Chinatown YMCA as well.
To see Sir Shadow's work and for more information about his line art, his book, "How I Became a Great Artist," and his 2010 calendar, "Definition of Life," go to his website at www.sirshadow.com.