THE PEOPLE'S INAUGURATION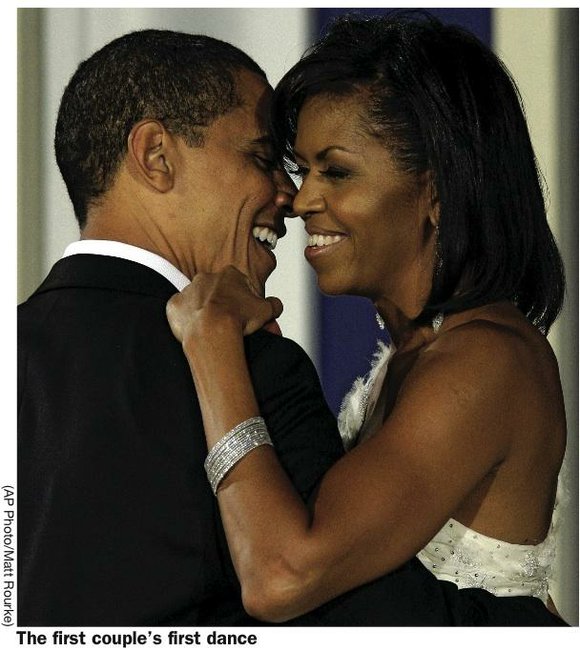 Yonni Johnson, 32, Jamesha Kirby, 30, and Mellissa Davis, 30, all from Atlanta, gushed together. "President Obama is abso-itively, posi-lutely, fabutabulously the epitome of awesomeness.
"We have been Obamafied!" they giggled.
Meanwhile, Washington, D.C. could learn a thing or two from the instant and efficient coordination New York's first responders and harbor folk displayed when flight 1549 made a crash landing on the Hudson last week! What a rigmarole it was trying to get off the Mall and to the next destination. National Guardsman, regular police, MP and all manner of law enforcement with their barriers galore tested the patience of the most easygoing individual.
Curiously too, the minute Obama stopped speaking, the high energy seemed to subside. A subdued mood seemed to overtake the crowd as they shuffled peacefully onto the next leg of their historic trip. The subway was closed, streets were blocked, and police and greeters turned misdirection into an art form. Yet and still, despite the biting cold, moods remained upbeat. "This is Happy New President Day," a man in a wheelchair declared. "The New Year starts here!" "Why is everyone so quiet? What happened to the mood?" a young lady asked no one in particular.
"We've been on a high for months, and now the real work begins," another young girl answered, "Plus, we all got up at 3 a.m." People laughed and then fell quiet again. Everyone was in good spirits though, and it seemed like folk were determined to keep calm despite the inevitable pushing and shoving. The "sorrys" and the "excuse mes" seemed to be all the antidote necessary.
"New York coming through," members of the 100-plus December 12th group shouted light-heartedly as they eased their way through the millions. "Brooklyn's in the house!" Vendors from Harlem to Queens and no doubt boroughs from every other U.S. state crowded the sidewalks of D.C. "Obama said he was gonna create jobs, didn't know he meant so soon, but here it is," joked a middle-aged man, as he dodged vendors left and right offering T-shirts, hats, posters, calendars and food. But from the sublime to the ridiculous, some bright spark was selling an Obama puppet and another was hawking Obama condoms.
Back on the bus, the Gotham-bound travelers shared the mutual understanding that had settled on them as they gathered at Sista's Place 24 hours prior. There was pride and jubilation, but there is work to be done by everyone.
Brooklynite Afro, 49, is an ex-Army man who made the trip. "I wanted to come to be a part of the crowd and the atmosphere," he told the AmNews. "I was proud of his accomplishment and happy to see his wife and daughters up there with him. We respect the status, but we wait to see his actions when it comes to policies like Africa and political prisoners."
Shaeed Muhammad said Obama's speech was typical in essence "of his whole campaign with white folks and Africans flag-waving together and cheering when he made certain points. Today, we saw the visible hope that he speaks to and King spoke about. Don't know how long that dream is going to exist though. When conditions get tough, people revert to what they are used to and that white skin privilege means that Black and Latino people will be left out of doors."