Tiger continues quest to become greatest of all time
4/12/2011, 4:39 p.m.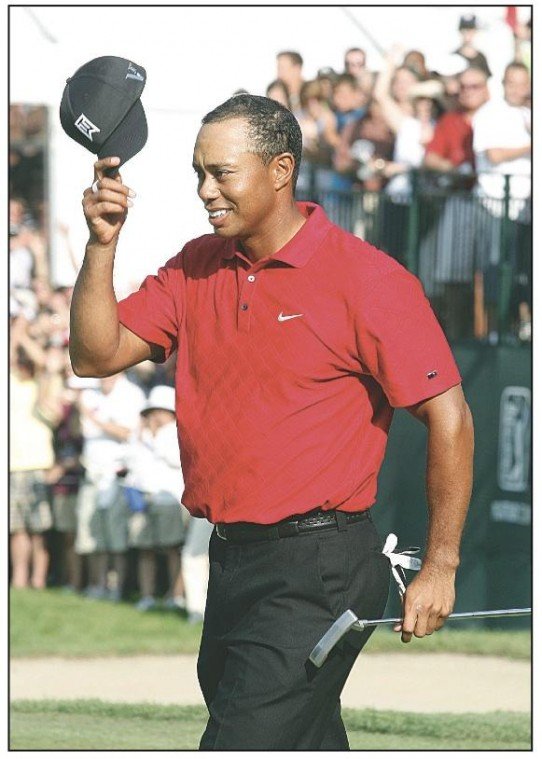 --HOWIE EVANS
Tiger Woods staged another of his now almost-routine memorable finishes at the Bridgestone invitational at Akron, Ohio.
As the final day of play began, Paddy Harrington was leading Woods by three after a 3-under 67 sparkling round of golf. But the word "quit" isn't in the now 33-year-old Tiger's vocabulary, as he began the chase to catch Harrington. It came at the 16th when Woods, with his eyes on the prize, hit an 8-iron that slid to within 12 inches of the hole, which had him looking good, just a shot behind.
But fate and some bad shots by Harrington sent him from the lead to 3-under as he had to make a shot on the lips of the bunker. The shot went swimming and by the time he finally found the hole, he had committed a triple bogey. Match time for Tiger, who has a love affair with the course, where it was his seventh win in 10 appearances on the course, shooting a 12-under 268.
The win was No. 70 of his career as he continues to chase Jack Nicklaus and Sam Snead, who is the overall leader with 82 PGA wins. Tiger could conceivably catch up and pass Jack Nicklaus, who has 73 tour wins before the season ends. Woods is the No. 1-ranked player in the world as he heads to the PGA Championship next Thursday. He has won two straight, winning the Buick Open a few weeks ago.