Tribeca Film Festival 2009 picks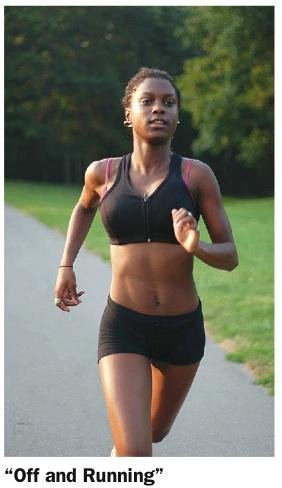 If there is any reason to splurge on films, film festivals are it. Festivals are often singular experiences, showcasing movies that are great but not easy to find outside of the festival itself. If you don't get to see them at that time, you may not get to see them at all. The Tribeca Film Festival offers top quality programming not just in film but also in supplemental events that increase the value of your film experience. These include panels about the behind-the-scenes aspects of the film industry as well as family friendly events such as the drive-in movies and a street fair, red carpet appearances by actors, directors, and producers. Listed below are my picks for films worth taking a look at:
KOBE DOIN' WORK
If you are a fan of Kobe Bryant or a hardcore basketball fan, this is the film for you. It is directed by Spike Lee and stars Kobe Bryant as he watches footage of and comments on one of his own games played against the San Antonio Spurs. That is, it's a play-by-play of his own thoughts and reactions to the game itself. Lee is present only as he asks Kobe a few questions in voice-over.
LOST SON OF HAVANA
A dream and a nightmare all in one. Luis Tiant came to the United States from Cuba in 1961 to play baseball as his father had done before him in the '20s and '30s. However, Castro's regime came to power while Tiant was in the U.S. If he ever went back to Cuba, he wouldn't be able to return to the United States. Tiant stayed and became a celebrated pitcher for teams such as the Boston Red Sox and the Yankees. The film charts his journey back to Cuba after 50 years in America. He finds family and old friends who, though happy to see him, still resent the fact that he was gone for so long.
P-STAR RISING
This is a fabulous documentary that spans four years in the life of young rapper and star of PBS' "Electric Company" P-Star. Her real name is Priscilla Diaz and it seems as if she was born with a larger-than-life presence, literally born to be a star. Raised in the Bronx by her single dad along with her sister, Solsky, P-Star is the reincarnation of all of her father's dashed hopes and dreams of a career in the music business.
AMERICAN CASINO
Can't understand what the heck caused the economic meltdown that has ravaged the country for the past year? Check out this film that goes into the various factors that contributed the crisis and takes special care to focus on how African-American home-owners were targeted and disproportionately impacted. Informative and heartbreaking, it is a definite must-see.
BLACK DYNAMITE
Funny and sexy! This is one of the best salutes to the blaxploitation era ever made. Starring Michael Jai White, it features appearances from Tommy Davidson, Arsenio Hall, John Salley, Sally Richardson and more. Don't be a sucka, go on down and make sure you catch this one. Ya dig?