Tribeca Film Festival 2009 picks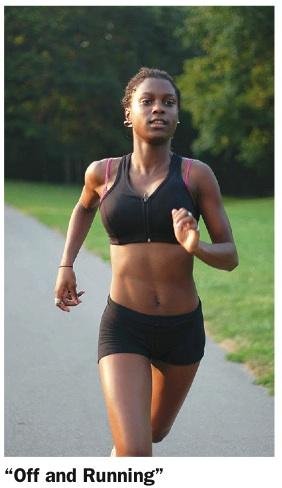 THE FISH CHILD
This is like "Thelma and Louise" in South America. It is a coming-of-age love story wrapped up in class conflicts, family drama, violence and mystery.
GARAPA
Also a South American film, Garapa takes place in Brazil. The word means "sugar water" and that, sadly, is the bulk of what three poverty-ridden Brazilian families that the film follows feed their families with. This powerful film, directed by the amazingly talented Jose Padilha, illuminates modern day poverty with intelligence, empathy and brutal honesty.
DEPARTURES
Winner of the Academy Award for Best Foreign Film. A man ends up finding peace in a job he is so ashamed of having that he keeps the truth about it from his wife. Ironically though, it ends up being a source of healing for him, his wife, and others in his life.
OFF AND RUNNING
This movie will keep you scratching your head and asking questions for hours after. The story focuses on Avery, an African-American young woman who was adopted by a Jewish lesbian couple. To make things even more interesting, her older brother is an Ivy League-bound Obama-type mixed-race child and her younger brother is Korean. When asked how she feels about being Black, she answers honestly, "I don't know what being Black means." It is a simple, frustrating fact of her life. Gripping...
SOUNDTRACK FOR A REVOLUTION
With performances from John Legend and will.i.am, Mary Mary and others intertwined with interview and file footage, this is a close look into the role of music in the Civil Rights Movement. There are also interviews with the people who knew Martin Luther King intimately who give us a peek into the more vulnerable side of the civil rights leader.
DAZZLE
If you want to get a little experimental, go see this film. It is not shot like an ordinary narrative and there are only two characters. Other characters are seen only as background characters. However, you will be drawn in by the powerful relationship that develops in the most uncommon way between these two characters-- an older man in South America and a young woman in Europe. Please check www. tribecafilm.com/festival or by telephone, toll free, at (866) 941-FEST (3378) for more details.