Women's History Month: A conversation with Julianne Malveaux, PhD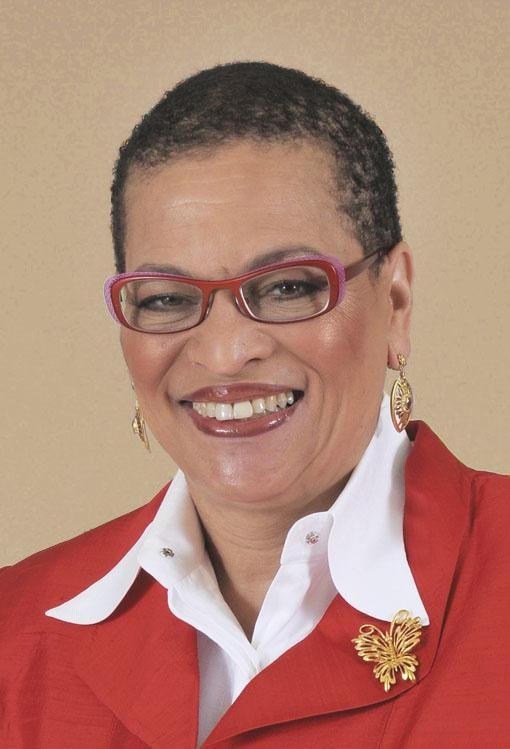 When noted economist Julianne Malveaux set out to write a book about Black economic history, decision makers at mainstream publishing companies weren't interested. Malveaux self-published "Surviving and Thriving: 365 Facts in Black Economic History" anyway. She refers to the book, an inspirational journey from the 18th to the 21st centuries, as "a love note to my people."
A few weeks after being released by Last Word Productions, it was nominated for the NAACP Image Award for Outstanding Literary Work: Non-Fiction. FOX TV will air the Image Awards ceremony at 8 p.m. on March 4.
"We're looking at Wall Street moguls like the Ken Chenaults of the world or the Ursula Burnses of the world," said Malveaux, who earned her PhD in economics from MIT and is currently president of Bennett College for women in Greensboro, N.C. "This is a story of triumph, but it's also a story of tragedy. We have the Black Wall Street situation that is listed in the book." Malveaux, a nationally recognized commentator, also included in the book capsule histories of unknown individuals and organizations.
An excerpt of our conversation follows.
Q: How does the creation of this book impact your legacy?
A: Everybody has a purpose and God puts all of us here with a purpose. I think mine has been around issues of economics and education: Economic justice, agitation and education around economic issues. I think that has been a consistent theme if you look at my work over the years.
Q: Several key figures are highlighted in your introductory essay, "From Free Frank to Billionaires and Beyond: The History of African-American Economic Experience." Describe one situation that resonates with you.
A: We start out with Free Frank [Frank McWorter], because the whole concept of self-emancipation is one that, I think, is very little known to our people. The number of slaves who purchased themselves, and I always say--kind of in jest but kind of as an economist, a social scientist--I wish I could study the difference between the slaves who self-emancipated, those who ran away and those who stayed. What were the different facts that caused people to either self-emancipate or purchase themselves? Every time I say, "Purchase myself, purchase themselves," my stomach hurts. It's such a counterintuitive concept of purchasing yourself, of buying yourself in the land of the free, so-called.
Q: What do you want people to learn from this book?
A: Black people are economic players. We have been economic players all of the time that we have been here in this country, and I think it is important for us to know that. We're just not these people who have been unemployed and broke and at the periphery. We have been central to so many things. Beginning with the building of our nation's Capitol. A lot of people talk about Black people with their hands out--I am like, "No. You know, America has had its hand out to black people. Build this. Do that. We've done it. We have been major contributors to our nation." So the first thing is that we're economic contributors.