Imhotep's Guide to Black Events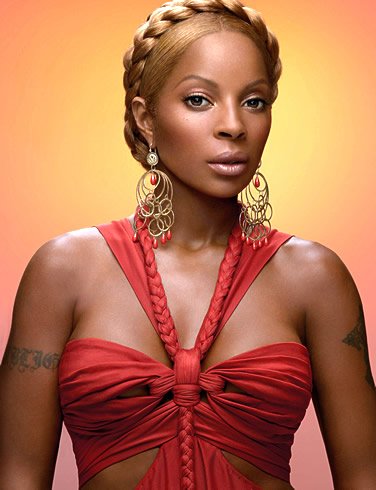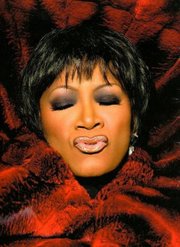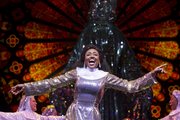 Greetings! Don't forget that next week, on Wed., Aug. 17 is "Garvey Day," as we celebrate the birthday of the Great Liberator, Marcus Mosiah Garvey.
THEATER
"Mama, I Want to Sing: The Next Generation," by Vy Higginsen, with original music by Wesley Naylor, directed by Ken Wydro. Now playing at the Dempsey Theater, 127 W. 127th St. between Adam Clayton Powell Jr. and Malcolm X boulevards. For more information and tickets, visit www.mamafoundation.org.
"Baby It's You" follows the creation and rise of the independent record company that gave us the popular girl group the Shirelles, the Isley Brothers, Dionne Warwick, Chuck Jackson and more. At the Broadhurst Theatre, 235 W. 44th St. For more information, visit www.babyitsyouonbroadway.com.
"The Devil's Music: The Life and Blues of Bessie Smith." Now running on Broadway at St. Luke's Theater, 308 W. 46th St. For tickets, call (212) 239-6200 or visit www.stlukestheatre.com.
Whoopi Goldberg's "Sister Act," the stage musical based on the 1992 movie of the same name, features funky, soulful songs by Alan Menken and Glenn Slater and presents the dynamic debut of Patina Miller. At the Broadway Theatre, 1681 Broadway. For more information, visit www.sisteractbroadway.com.
FILM & ART
"Malcolm X: A Search for Truth" and "Romare Bearden: The Soul of Blackness-A Centennial Tribute" are on view now through Sat., Jan. 7 at the Schomburg Center for Research in Black Culture, 515 Malcolm X. Blvd.
The sixth annual African Diaspora International Summer Film Series kicks off at the Riverside Theatre, 91 Claremont Ave. between 120th and 122nd streets in Morningside Heights. From August 12 to 21 it will feature an eclectic mix of foreign, independent, classic and urban films representing the global Black experience. For the full schedule and any questions, call (212) 843-9231 or email glopez@rubenstein.com.
MUSIC
The world beat Brooklyn funk of Mandrill, Thurs., Aug. 11 at 8 p.m. and dub-Jamaican dancehall legend King Yellowman, Mon., Aug. 15 at B.B. King's Blues Club & Grill, 237 W. 42nd St. between Seventh and Eighth avenues. For more information, call (212) 997-4144 or visit www.bbkingblues.com.
WBLS welcomes Beyonce for an intimate experience at New York's Roseland Ballroom, Aug. 14, 16, 18 and 19. Visit citiprivatepass.com for details or ticketmaster.com to purchase tickets, and keep listening to WBLS for information and, of course, free tickets!
The 29th annual Martin Luther King Jr. Concert Series presents "An Evening with Queen Latifah, Mon., Aug. 15 at 7:30 p.m. at Wingate Field on Brooklyn Avenue between Rutland Road and Winthrop Street, opposite Kings County Hospital. The possible rain date is set for Tuesday night. The public is encouraged to bring their own chairs as seating is limited. Performers are subject to change without notice. No cameras, no audio or video recording, no alcohol, no pets, no bottles, no smoking. All persons and packages are subject to search prior to entry. Call the concert hotline for updates, (718) 222-0600, listen to WBLS-FM 107.5. or go to www.wbls.com for more information.
SummerStage presents Bishop Hezekiah Walker of WLIB, Thurs., Aug. 18 at 5 p.m. at the Adam Clayton Powell State Office Building on 125th Street in Harlem. For more information, go to www.wlib.com.