Imhotep's Guide to Black Events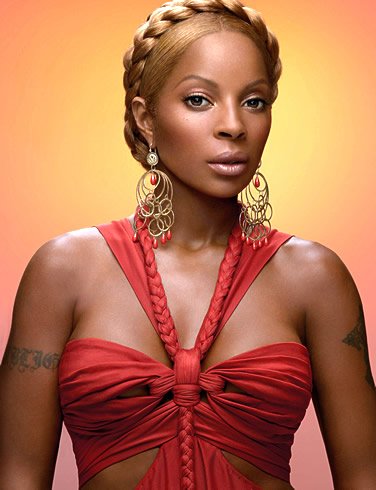 Donald Lawrence and friends-live! Featuring Dorinda Clark Cole, Jessica Reedy, DeWayne Woods, Trin-i-tee 5:7, Micah Stampley, Jason Nelson, Deon Kipping and William Murphy, Sun., Aug. 14 at 7 p.m. Hosted by Bishop Hezekiah Walker of WLIB. For more information, go to www.wlib.com.
COMMUNITY
Harlem Week 2011 is rollin'-here are some highlights:
Summer in the City and Uptown Saturday Nite, Sat., Aug. 20.
Every Thursday, Aug. 11, 18 and 25 at 5 p.m., it's "Harlem SummerStage," with Ray Goodman and Brown, Force MDs, Full Force, DJ Red Alert, Love Jones Girlz. On Aug. 18, the National Black Sports & Entertainment Hall of Fame will present its annual awards. At the Adam Clayton Powell State Office Building Plaza, West 125th Street and Adam Clayton Powell Jr. Boulevard.
Plus Uptown Fridays!
For more information, call (877) 427-5364 toll-free or go to www.harlemsummerstage.net or wwwharlemweek.com.
Amateur Night at the Apollo joins the Harlem Week festivities by featuring Harlem-based artists and offering half-price tickets to Harlem residents on Aug. 31 at 7:30 p.m. Hosted by the "Gangster of Comedy," Capone. For more information, go to www.apollotheatre.com.
The Coalition for Public Education sponsors the "Parents Taking the Lead Institute," a weekly series of workshops for parents every Thursday in August. Seeking the participation of parent leaders whose children attend public schools in all areas of New York City. The workshops examine policies, school closings, budget cuts and inequities within public education at the DC 37 union hall on Murray Street and the West Side Highway in Manhattan. For further information, call (212) 362-6021 or (347) 785-3418.
"Millions March in Harlem," Sat., Aug. 13, assembling on Malcolm X Boulevard at 110th Street at 10 a.m. The day's focus is on the attack on African people on the continent and in the United States. Special guest speakers include Minister Louis Farrakhan of the Nation of Islam; Father Miguel d'Escoto, former president of the U.N. General Assembly and former foreign minister of Nicaragua; Dr. Molefi Asante of Afrocentricity International; Viola Plummer of the December 12th Movement; NOI Minister Akbar Muhammad; and many others. For more information, call (718) 398-1766 or (347) 737-3272 or email info@millionsmarchharlem.org.
The Code Foundation will host the third annual Children's Festival on Sat., Aug. 13 from 11 a.m. to 3:30 p.m. at St. Andrews Park Playground in Bed-Stuy, Brooklyn. The festival, whose theme this year is "Put the Guns Down...We Have a Nation to Build" will have a College Zone, Books For Fun tent, health screenings, financial services showcase, sports contests and more. Free back to school supplies will be given away, and the Hon. Rep. Ed Towns and State Sen. John Sampson will issue special awards. The park is located on Herkimer Street between Kingston and Brooklyn avenues. For more information, email codefoundation@yahoo.com.
Hear Imhotep Gary Byrd on 107.5 WBLS-FM daily with "Imhotep's On-Air Guide to Black Events" and "Express Yourself," Sunday evenings from 6 to 8 p.m., and on WLIB-AM with "The GBE Mind Flight," Sunday evenings from 7 p.m. to midnight (simulcast on WLIB-AM/WBLS-FM from 7-8 p.m.). The full show can be heard on HD radio at WBLS-HD2. IGB is also heard on WBAI-FM 99.5 with the GBE 2.0 "Global Black Experience" and "Global Beat Experience," Saturdays from 5 to 7 p.m. We are archived online with both shows at www.wbai.org. To reach us about your event, email gbemail2@yahoo.com, find Imhotep Gary Byrd on Facebook or follow us on Twitter at GBELIFE.