Shopping adventures and culinary delights in Rosemary Beach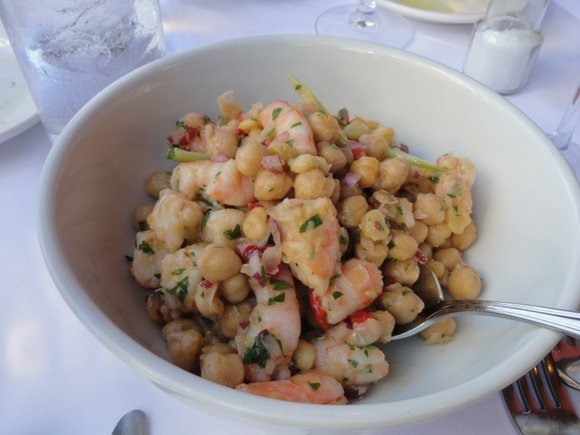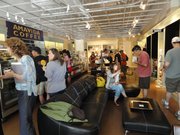 One of my favorite aspects about Rosemary Beach is that there are no chain retail stores or restaurants-another nod to the town founders who desired to create a truly unique environment infused with local flavor and flair. Everywhere you look there are distinctive, one-of-a-kind shopping and dining entities that speak volumes about those who have chosen to move and work here.
Adventures in Retail "Therapy"
Before getting too far into this, I have to confess that...well...I really don't like to shop. Without guilt or shame, I freely admit that I'm like most men: I go to the store only when I need something, and I want to get it and get out! However, I was so relaxed after a few days here and so enchanted by the ambiance, architecture and the people that I decided to step out of my self-imposed "shop-a-phobia" and check it out.
Boy, did I love it! Everything had its own panache and charm, and the proprietors openly expressed their personal stories of why they came to Rosemary Beach and what they love about it. The shared sense of community was mentioned by all.
Boutique shops here include Tracery for home and lifestyle designs, furnishings and gifts; World Six Gallery and Tommy Crow Collections for a wide range of artistic expression, including apparel; Fitz & Emme and GiGi's Fabulous Kids' Fashion & Toys for the little ones; Bombora Sun & Surf, a one-stop shop for vacation and recreation wear, including beach toys and games, sandals, sunglasses, etc.; Rosemary Beach Trading Company for logo-wear, gifts and beach items; Willow, Hissyfits Boutique and Moonpize for contemporary designer clothing, handbags, shoes and accessories for women; and Pish Posh Patchoulis for skin, body and hair products, among others.
I visited a number of these stores and just really took the time to soak in their flavors, hues and offerings whether or not there was something I wanted to purchase. The best part is that after you shop 'til you're ready to drop, it's only a five-minute walk or bike back "home" to drop off your packages! Moreover, for those who desire a little pampering after all of that shopping (and bike riding, walking, workouts and beach time), there's Solace Day Spa, a destination spa experience designed with "a genuine passion for helping people improve their inner and outer well-being, while using nature-based products that have minimal impact on the environment."
Good Eats
Yahoo! My favorite part of all of my trips: the food! From petite early a.m. or midday nibbles, to relaxed, leisurely lunch fare, to creative, upscale culinary dishes for dinner, Rosemary Beach offers something to suit everyone's particular tastes and gastronomic lifestyle. The places here are so good, in fact, that patrons come from all around the area to enjoy their culinary fare.
This is one of those places in my travel writing features where I hate to leave anybody out, as they are all so good, but alas, there just isn't room to detail them all. Among the delicious spots here are Courtyard Wine and Cheese, the Sugar Shack, Dog Man Du (a hot dog stand, open seasonally), Sno-Balls (New Orleans-style snow cones, open seasonally), La Crema Tapas & Chocolate and Sugga Pies Cupcake Shoppe & Bakery.