John Amos talks New York Fringe Fest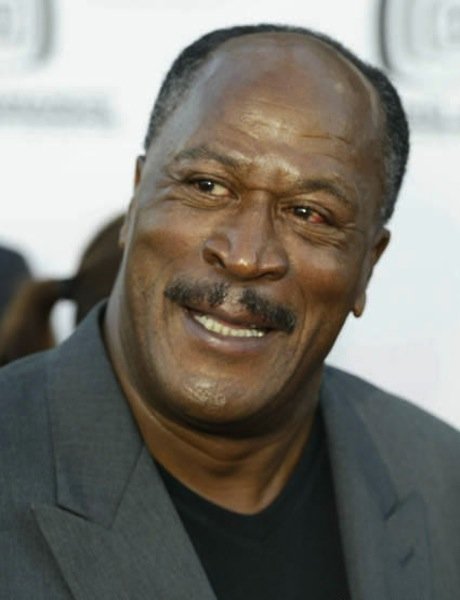 John Amos has been a household name for four decades. He has appeared in films like "Coming to America," "Die Hard 2: Die Harder" and "Lock Up." He is probably best known for his role as the adult slave Kunte Kinte in the TV miniseries "Roots" and for the loving, strong-minded, straightforward-talking father James Evans on "Good Times."
Of course, TV audiences also had the pleasure of watching him in the role of Gordy the weatherman on "The Mary Tyler Moore Show" and as Percy Fitzwallace in the "West Wing." But did you realize that Amos is a veteran actor of the stage?
He has starred on Broadway and in August Wilson plays including "Fences" and "Gem of the Ocean." In addition, he wrote and performed a one-man play called "Halley's Comet" for over 20 years.
Well, Amos is currently in New York to act in the world-premiere of the play, "Felony Friday," which part of the 2011 New York International Fringe Festival, running Aug. 12-28. Amos' show takes place Aug. 20, 21, 24, 27 and 28 and plays at the Connelly Theatre on West 4th Street. This phenomenal thespian took time out prior to a rehearsal for the show to talk to AmNews about the play and his career. A Q&A follows.
AmNews: With four decades in the industry, why did you decide to do a play now and in the Fringe Festival?
JA: I love theater, I love the stage and I've always felt that the stage is truly the actor's medium. For 20 years I've been touring with my own one-man show. I wanted to do an ensemble piece and I was intrigued by "Felony Friday."
AmNews: What role are you playing? How would you describe your character and what attracted you to "Felony Friday"?
JA: The character is BBI-Big Black and Invisible. He's incarcerated because he murdered his wife's lover after he found them in bed together. His wife was everything to him, so he kills himself. He opts to die when he realizes that he has guilt over killing the man, and he realizes that his wife was unfaithful on more than one occasion. I was attracted to the difference in the writing, the imagination of Scott Decker, the playwright, and to the opportunity to be in the company of some of the younger actors.
AmNews: What is the message behind this play?
JA: We all must pay for the sins we commit-murder, other characters have committed crimes against society and have to answer for them.
AmNews: What should audiences expect when they come to see this show?
JA: They can expect to see something different in the way of writing as well as new, young faces. They'll find this quite a departure from normal theater fare. It will be a standout in the Fringe Festival. It's a minimalist set; the words stand on their own and you have a cross-section of characters from every slice of life-a mob boss and his underlings, my character and others. They show that the common denominator is that all these people have stumbled, made big mistakes, and they are about to pay. Everyone can identify with the facts that we've done things we have to regret in our lives.