99-year old songstress, Jennie Louise Weston still got it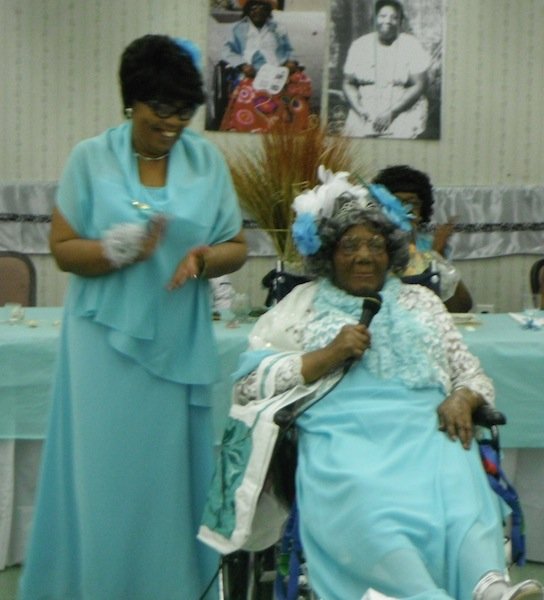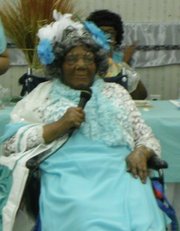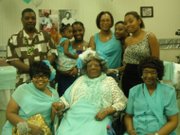 99-year-old Jennie Louise Weston is best known for her gospel music. Two of her most well-known songs, "Move on Up a Little Higher" and "When I Take My Vacation to Heaven," gained her much fanfare, but many of her fans don't know the story that brought her to fame.
She was a housekeeper, a tie factory worker, a missionary and, lastly, a famous gospel singer. But of all her many jobs, she was, most importantly, a mother who raised four children-two boys and two girls.
Her youngest daughter, Ruth Brown, 70, said, "I want to thank mom for raising me [to be] a helping hand." Brown said Weston raised her kids in a strict and loving way, enforcing religion and education upon them in order to build them into respectable and success-worthy adults, all while working full-time.
Born on July 25, 1912, Weston lived through both world wars, the Cold War and the Civil Rights Movement, not to mention the recent and current wars in the Middle East. As a missionary at Refuge Temple Church of the Lord Jesus Christ in the 1940s, Weston helped pray for the soldiers. In 1941, when Japan bombed Pearl Harbor, she helped pray for all those who barely survived the attack. She also, more specifically, helped pray for Dori Miller, a famous navy hero of World War II.
Weston was born in Pantego, N.C., and moved to New York City in the 1930s, when she was 17 years old. She moved in with her aunt until she was ready to go off on her own and worked in a tie factory, a common job for women at the time.
When she had her kids, they started out living by Hunts Points in the Bronx, and she finished raising them in Queens. Weston was a missionary at the Refuge Temple Church of the Lord Jesus Christ and used to work as a housekeeper.
Finally after retiring, she was able to watch her kids become successful and respected adults. Ruth Brown became vice chair in the Helene Fuld College of Nursing. Pauline Weston, now retired, worked as a New York City school assistant in P.S. 143 in Queens. Leon Weston went to high school and went on to work with his father, Benjamin Weston, in the candy store he owned in the Bronx. Benjamin Weston Jr. worked as a hospital custodian.
But with her advanced age, Weston ended up outliving her beloved sons. In the 1970s, Leon Weston was shot in the street and last year, at age 79, Benjamin Weston Jr. passed away.
Recently Weston took a break to celebrate life, her 99th birthday and the hardworking and talented woman she still is, even as she nears her centennial birthday. Her last two living children, Brown and Pauline Weston, 76, along with their family, organized and planed the celebration for their mother at Mount Horeb Baptist Church in Corona, Queens.
Her children took the time to show their great appreciation for their mother for all she did to make sure they were successes. Even with her strictness, she made their life a personal triumph even through the tough times.
Ruth Brown said the party was "successful. There were 120 people there! My mom really enjoyed it." She also said, "Even though she has short-term memory loss, she remembered all the words to her songs."
At the celebration, Weston sang "I Know a Man from Galilee" and "When I Take My Vacation to Heaven," showing her strength and ability to sing at the ripe young age of 99.