Actor/director William Nadylam stands tall in Peter Brook's 'A Magic Flute'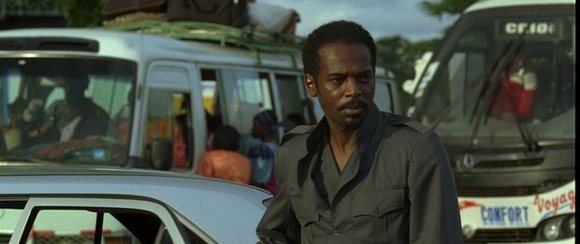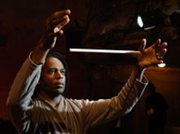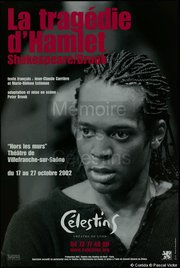 "The ultimate measure of a man is not where he stands in moments of comfort and convenience, but where he stands at times of challenge."
This quote by the great civil rights leader Martin Luther King Jr., whose memorial preview is underway in Washington, D.C., this week, served to frame a recent conversation with the brilliant actor/director William Nadylam, who had just returned to his Paris home base from Sidney, Australia.
Last year, a major career challenge was presented to Nadylam, who was enjoying a sweet succession of leading roles that included the French feature film "White Material" (France/Cameroon, 2009), directed by Claire Denis, and the African feature film "L'Absence" (Guinea, 2008), directed by Mama Keita.
In addition was the Euzhan Palcy-directed French television feature, "The Brides of Bourbon" (France/Reunion Islands, 2007), which was shot in the Reunion Islands, the birthplace of Nadylam's mother, who married his Cameroonian father when he came to her country to study medicine.
Despite this strong body of work, Nadylam decided to put his career on hold last year to work on a project in a non-leading role that included working behind the scenes.
"I was in New York last April in the Steve Scheib play 'Bellona, Destroyer of Cities,' and I ran into Peter [Brook]," he said, referring to the renowned British film and theater director who immigrated to Paris in the mid-'70s, where he created the International Centre for Theatre Research, currently based in the Bouffes du Nord Theatre.
"Peter was showing 'The Sonnet' with Natasha Perry [Brook's wife] and Michael Pennington here," Nadylam said, alluding to "Love is My Sin," an experimental theater piece of 31 William Shakespeare sonnets directed and produced by Brook.
The legendary director said to Nadylam: "William, why don't you come and give me a hand? I'm doing this workshop at Juilliard tomorrow." Nadylam recalled, "I said OK...what is it? He said, '"The Flute,"' and I said OK. So there I am, willing to help him on this play called 'The Flute'-mind you, I don't know which flute he is talking about, but it was OK!"
Upon arrival at Juilliard the following day, Nady lam got it when he saw the group of singers. He discovered the flute was "A Magic Flute," an adaptation of Mozart's opera, "The Magic Flute." "It was only then that I realized he wanted me to work with the singers in regard to movement for their bodies." A few days later, Brook invited him to "come and flesh out" the project in Paris and go on tour with the production.
"I did not want to go to Paris at the moment," Nadylam disclosed. "My desire was to mingle more with the New York scene. I mean, I met such great people-not many, but great people-and I wanted to stay close to those new brothers and sisters."
However, for Nadylam, it was about loyalty, caring and giving back. "I've worked with Peter. He is a very respectable man. He has given me some of my best roles," he shared. Among these was his lead in the stage production of "Hamlet," which opened in Paris in 2001 and toured worldwide for nearly two years.