Actor/director William Nadylam stands tall in Peter Brook's 'A Magic Flute'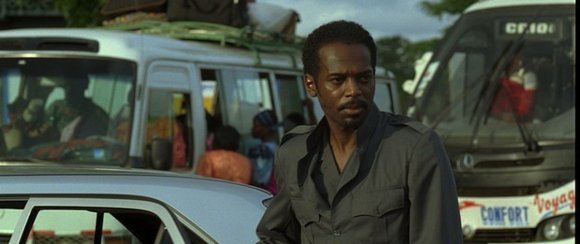 Consequently, Nadylam embraced Brook's project, which he felt the universe was using to test him by presenting this adventure at that particular time. From the outset, Nadylam knew that he "would not be in the lead role, but on the periphery" of the show, as the Spiritual Guide who serves as the narrator of the opera. In addition, he would also be assisting with the production offstage.
"This was not about me shining on stage, it was about the others," Nadylam said. "I put my ego aside to help Peter on his project by being of use to someone I love and respected."
And what a journey. After performances in several European cities, "A Magic Flute" opened to great reviews in New York as part of the 2011 Lincoln Center Theater Festival, which ran July 5-10.
"It was very fulfilling because I have developed a very beautiful relationship with the different singers," Nadylam shared. "I feel that I've helped to make someone shine, to help them find the strength in themselves and the resources they needed for endurance on and offstage. This really made me happy."
At the same time, Nadylam was also on the receiving end of this education. "I am always learning from Peter-trying to understand the way he directs, how to keep the group together. For Peter, when you are directing a group like this, it is not only efficiency in the acting or the results on the stage-he is very much interested in the human aspect, in what's developing between humans on stage," Nadylam revealed. "I have a great interest in that. To get the most out of all of these lessons, I had put my ego aside."
In burying his ego during his time of challenge, Nadylam was able to stand tall. And in keeping with the law of the universe, it has paid off tenfold. In January 2012, Nadylam will be starring in Peter Brook's new stage play set in South Africa.
We are honored to have Mr. William Nadylam, who is currently on tour in Europe with "A Magic Flute," as the Cycle 7 host of "Africa Sings!"