Around and about NYC: Seun Kuti, Oumou Sangare & Somi turn up the summer heat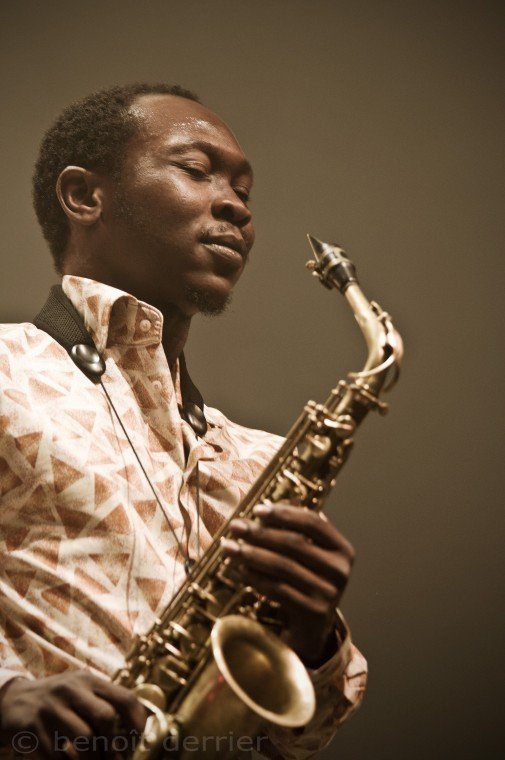 Accompanying Somi, who musically has been compared to Miriam Makeba, Sarah Vaughn and Nina Simone, will be an intimate jazz chamber ensemble comprised of Michael Olatuja (bass), Liberty Ellman (guitar), Jeff Haynes (percussion), Dave Eggar (cello/piano) and Jaleel Shaw (saxophone), who will "explore new arrangements of her original music."
Somi will "weave in spoken literary exerpts on living and love" from the works of the noted author Teju Cole ("Open City"). She will also join her guest, singer/composer Morley, who will be opening the show.
Somi's internationally lauded studio album, "If the Rains Come First" debuted at No. 2 on the Billboard World Music Charts, peaked at No. 1 on the iTunes World Chart, hit No. 1 on Jazz Week's World Music Chart and landed in the Top 20 list of soul/R&B albums on Amazon.com. Collaborations ensued with artists such as John Legend, Cassandra Wilson, Mos Def, Paul Simon, Idan Raichel and, most recently, Hugh Masekela.
During this past year, Somi has performed at such venues as the Monterey Jazz Festival and the Lagos Jazz Series festival. In New York City, where the Ugandan-born artist resides, she has been given major kudos for her work with her nonprofit organization, New Africa Live, which provides a platform for "multidisciplinary events and performances...[creating] a cultural space of belonging for contemporary African artists through events that entertain, educate, and create awareness of the value of African culture in a globalized world."
Africa Sings! has also sung her praises. Last month, our special guest, Clinton Turner Davis, the acclaimed theater director and educator, commented about Somi's SummerStage performance with headliner Hugh Masekela: "Somi's voice is amazing! The sounds that she created were at times entrancing...and you closed your eyes...and you said, 'Oh God!' There were times like that. All malleable [laughing joyfully]...oh, I know that...deeply inside I know that sound. I know that ancestral sound!"
In closing, Turner Davis remarked, "Somi's [sound] is the lyrical and the poetic."
Visitwww.lepoissonrouge.comto make your reservations now.