Carnival Special:Freddie McGregor added to concert lineup
Misani | 8/24/2011, 4 p.m.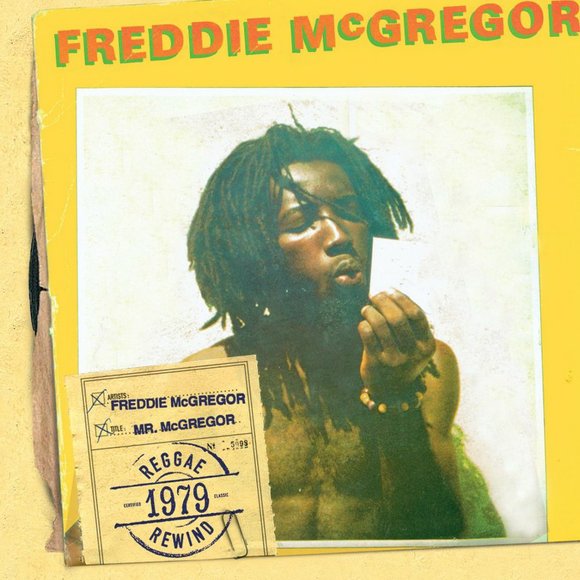 Hey, all you lovers rock fans. And you rasta music fans. Everybody. Guess who'll be performing at the 2010 West Indian American Day Carnival Association's (WIADCA) "Caribbean Peoples Unite for Haiti" benefit concert on Thursday, September 2? Freddie McGregor. More appropriately, Mr. Freddie McGregor! Yes, the legendary Freddie McGregor, the Black Knight of Jamaica's reggaedom. You got it!
Another legend has been added to the royal kingdom of Caribbean music. What more would you expect from the WIADCA, which celebrates its 43rd anniversary this year?
Along with calypso emperor David Rudder of the Republic of Trinidad and Tobago and Kimani Marley of the kingdom of Robert Nesta Marley, the trio will headline the highly anticipated concert that boasts a star-studded lineup--a virtual who's who of Caribbean artists that includes soca artist Kevin Lyttle.
Part of the proceeds of the benefit concert, is earmarked for the Yele Haiti Foundation to assist the Caribbean sister-island still reeling from the January 12 earthquake of this year. (Sorry, we hear that Wyclef will not be at the concert as he continues his ceaseless battle to be included in the run for president of Haiti. Our prayers are with Clef for his safety.)
The concert, which will begin at 7 p.m. and end at 1 a.m., will be held at the Brooklyn Museum grounds, 900 Washington Avenue in Brooklyn. For more information, visit www.wiadca.org or www.wiadca.com or call (718) 467-1797.
You know "everything is everything" when all the planets have aligned themselves together for the highest good of a situation. Well, that's what happened because VP Records recently re-released the "must-have" "Freddie McGregor: Mr. McGregor" as part of its "Reggae Rewind" series that features "classic and essential reggae and dancehall albums, re-issued with both collectors and new fans of the music in mind."
"Freddie Mcgregor: Mr. McGregor," like most of the other albums in this series, is now on CD with the original 12" album artwork, re-mastered/restored sound, rare bonus tracks and extensive liner notes. They are all part of VP Records' archives and serves to "bring to bring back to an older generation or to bring to a new generation "some of the greatest music recorded in Jamaica."
The CD "Freddie McGregor: Mr. McGregor" is a well-deserved sign of respect for McGregor, who earned the title of "Mr." in 1979 at the age of 22. At that time, he had been performing for 15 years, having started at the age of 7 when he sang ska with the Clarendonians in his Clarendon parish hometown.
This brilliant debut album would be proceded by the hit breakout "Bobby Bobylon" on the Studio One label with the legendary producer Clement "Coxsone" at the helm. Recorded in 1979, "Freddie McGregor: Mr. McGregor," was produced by the acclaimed Jamaican Winston Holness, a.k.a. Niney the Observer. The original 10-track LP hit No. 2 on the U.K. reggae album charts in 1979.
This re-issued edition features seven bonus tracks and includes four showcase disco mixes, making this CD a valuable collector's item that contains the total music output of the McGregor and Niney collaboration .
The CD offers a wonderful, eclectic mix of roots, rasta, lovers r,ock and reality reggae, as well as cover tunes. Inclusive, are the well-known classics "We Got Love," "Walls of Jericho" "Jah Can Count On I" and "Why Did You Do It," the powerful "Zion Chant" and "Rastaman Camp," "Do Good," "Brandy" and "Rasta Have Faith," the extended, replay-replay-replay anthem, "Lovers Rock J.A. Style," "Jah A We Father (Love One Another)", the extended "The Overseer," "Chant It Down," "Sitting in the Park," "Jah Will Bless You" and the closer, "Roman Soldiers."
There are no words to adequately describe the truth, power, brilliance and majesty of these great songs, inimitably sung by the one and only Mr. Freddie McGregor, the distinguished recipient of Jamaica's Order of Distinction medal.
To contact the "Caribbean Lingo!" series, which pays tribute to Caribbean Diaspora artists and artforms of the highest caliber, please e-mail our team at Caribbeanlingo@gmail.com.