Dalton Narine's 'Mas Man' screens at NY International Film Fest
Misani | 8/24/2011, 4:01 p.m.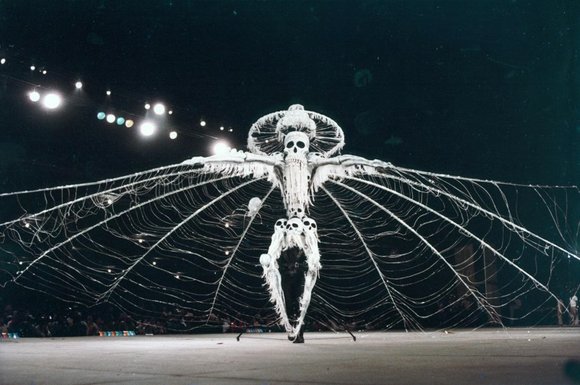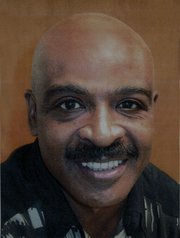 "Mas Man Peter Minshall Trinidad Carnival Artist" (King Carnival Productions, Ltd. 2009), produced and directed by Trinidadian filmmaker Dalton Narine, has been selected by the New York International Film Festival to be screened on its opening day, Friday, June 23 at 4p.m, at the Village East Cinema in Greenwich Village, New York City.
According to Narine, the 56-minute (final cut) documentary, which has been retooled, featuring an incisive interview and new footage, is "primarily for a festival of such magnitude as the New York International Film Festival because New York is the largest platform to mount an avant-garde production of this caliber in the very center of the world's largest city." Narine added that he believes everyone will like this version of the documentary, which will be screened in Blu-ray.
In an exclusive interview, Narine confided: "I couldn't get the film financed. I had to empty my pension funds and savings. Also, I borrowed from two banks as well as refinanced my house," he disclosed. "It was the passion [for the project] that pulled me through the ordeal. I had to fulfill the vision to the end because I had stopped working on a novel just to follow a dream to record Minshall's Caribbean and global achievements and his creative process."
The subject of Narine's documentary is the legendary Trinidadian Peter Minshall, acknowledged as one of the foremost carnival artists, or "mas men," in the world. His multiple award-winning designs for the annual Carnival Mas (masquerade) in Trinidad and Tobago is superlative.
Trained at the Central School of Art and Design in London, England, Minshall, a Guggenheim fellow, first won the coveted Trinidad and Tobago Band of the Year Award in 1976 for "Paradise Lost" (inspired by John Milton's blank verse epic poem). This heralded his first major design for a full-size carnival band, who subsequently went on to win ensuing Best Band Awards for "Carnival of the Sea" (1979), "Jungle Fever" (1981), "Carnival is Colour (1987), "Hallelujah" (1995), "Song of the Earth" (1996), "Tapestry" (1997) and "The Sacred Heart" (2006).
Minshall, the recipient of a Doctor of Letters, Honoris Causa from the University of the West Indies, went on to tackle the global stage, winning several Emmy Awards for his designs for the opening ceremonies at the Barcelona, Atlanta and Salt Lake City Olympic Games.
Narine, who is committed to making the world aware of Minshall's great contributions to the "mas art" genre, will be in Cardiff, Wales, for a screening of "Mas Man Peter Minshall" on July 13, following which he will rush back to the UK for viewings of the film in Port Talbot, Wales; Worcestershire, England; and Tipperary, Ireland.
In addition, during August and September, screenings will also be done in Bangkok, Thailand; Pretoria, South Africa; and Ohio, along with another showing in New York City. An earlier version of "Mas Man Peter Minshall" won Best Documentary prize at the Trinidad and Tobago Film Festival in October 2009.