Dalton Narine's 'Mas Man' screens at NY International Film Fest
Misani | 8/24/2011, 4:01 p.m.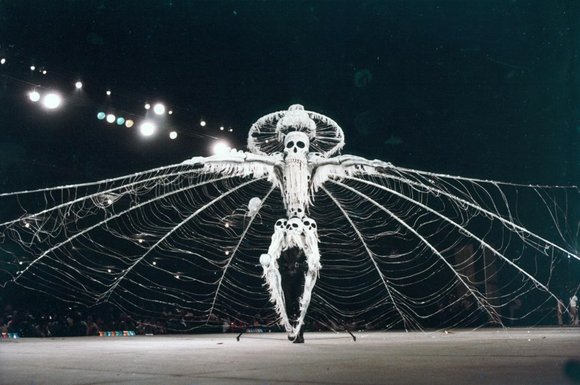 Under the banner of "The Voice of Indie Film," this year, the 17th New York International Film Festival returns to NYC for eight days, July 22-29, and will feature 200 screenings, which includes features, shorts, documentaries and animations from around the globe. The festival kicks off with its popular opening party on July 22 at BLVD on the Lower East Side from 6-10 p.m., with film screenings beginning on July 23 on two screens at City Cinemas Village East.
There will also be red carpet premiers, celebs, parties, panels and an award ceremony. Amongst the talents featured this year are Danny Glover, Abel Ferrara, Matthew Modine, Danny Aiello, Liam Neeson, Frank Vincent, Mario Van Peebles, Billy Zane, Rosario Dawson, Heather Graham and many more. The official sponsors for the 2010 festival include Affinia, BLVD, City Cinemas Village East, Hollywood Icons Productions, Mark7 Studios, ITN Distribution, Inc., Independent Film Quarterly and Boonie Productions.
For the complete film festival schedule, visit www.nyfilmvideo.com. All film screenings take place at City Cinemas Village East (181 Second Avenue at 12th Street).
"The Caribbean Lingo" series proudly salutes Narine for celebrating Minshall and showcasing the significant Caribbean art form of "mas" on film on the world stage via the New York International Film Festival.
To contact the "Caribbean Lingo!" series, which pays tribute to Caribbean Diaspora artists and artforms of the highest caliber, please e-mail our team at Caribbeanlingo@gmail.com.