Debbie Tucker Green's 'Born Bad' at Soho Rep
Misani | 8/24/2011, 3:50 p.m.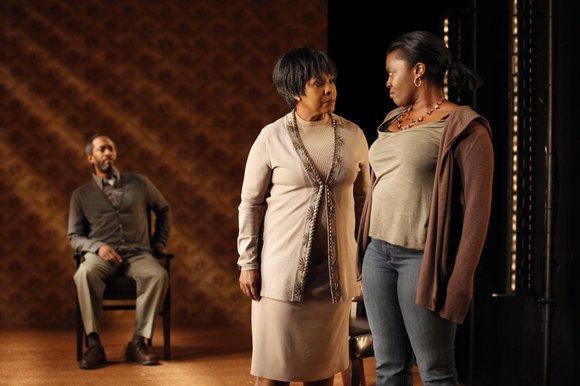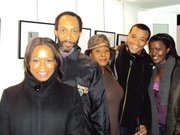 If you were raised Caribbean, you can bet that when you heard the hymn, "What a Friend We Have in Jesus," "sufferation" was sure to follow. Consequently, when the first few bars of the song filtered through the intimate Soho Rep (46 Walker St.) at the outset of the highly praised Black British play, "Born Bad," by Debbie Tucker Green, those in the know knew we were about to experience some grief!
And what dark sorrow. Wrapped in artistic brilliance, who would have guessed for all the jerk chicken in Jamaica that the timely multifaceted topics of this play would be openly dramatized on the world's stage, Off-Broadway in New York City! What? Incest, rape, child molestation, homosexuality--all of this happening in a Caribbean-American home while de mudder and de father just remain seated in dey chair? But eh eh! In the Caribbean Diaspora community these topics are seldom discussed. Instead, the victims are told to "shut up yu mouth" and asked: "What do you? Yer wan start scandal and bring shame on de family?"
Well, despite the horror of scandal and shame, green's meticulous work is a sharp cutlass that cuts through these hushed-up atrocities, placing them smack dab center stage in this hard-hitting family shocker that garnered rave reviews when it made its U.S premiere on April 7 following previews that began March 31.
"Born Bad," the winner of the Laurence Olivier Award for best new British play, is brilliantly directed here by Leah C. Gardner, who uses a minimal set designed by Mimi Lien with 6 chairs to allow the actors the flexibility of moving about as if they were playing musical chairs. In essence, the play unfolds like an intricate game of charades. The lighting design by Michael Chybowski serves to faintly illuminate and at the same time mask the uncertainty of this seemingly ordinary family trying to figure out the truth about sexual occurrences that took place in the past, though each family member has a different viewpoint about what happened.
The disturbing storyline is played out by Mum (Elain R. Graham), the joyless matriarch of the family who finds solace in singing, "What a Friend We Have in Jesus." To absolve her sins, and perhaps those of her husband, she quietly takes the verbal abuse of Dawta (Heather Alicia Simms), her angry, voluptuous eldest daughter who wants to find out why she was the one singled out for sexual abuse.
Initially, Mum takes her daughter's vulgar accusations before eventually choosing to defend her husband, Dad (Michael Rogers), by retaliating and telling Dawta that she brought this upon herself. She even goes so far as telling Dawta that she was "born bad," and that is the reason she was sexually abused -- in essence, she asked for it. However, Mum is in for a rude awakening when she learns the abuse did not stop with Dawta.
When Dawta confronts the other characters, Sister #1 (Quincy Tyler Bernstine), Sister #2 (Crystal A. Dickinson) and Brother (Leroy James McClain), they each offer different perspectives on what happened. Throughout the play, Dad, the accused, sits like a king, observing without taking any accountability as the rest of his family tries to figure out this insidious saga.