'HappySad' makes history in Tobago; has NY premiere at Riverside's ADFF
Misani | 8/24/2011, 4:01 p.m.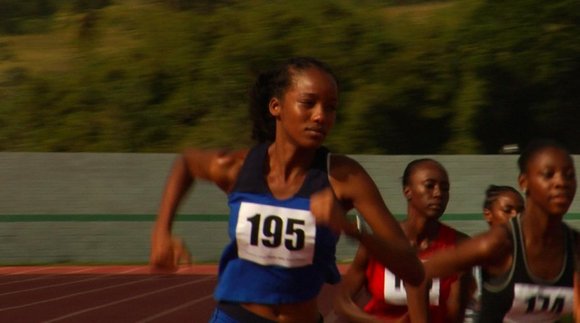 However, in the hands of Wilson, the scriptwriter, who like Wynter attended the America Film Institute (AFI), all these topics are intruded upon, demystified and, in most cases, exorcised. The writing is tight. There are no loose strings hanging, giving Wynter the opportunity as a director to get her actors to honor the work. The gentle, yet firm and loving hands of Wynter, who in addition to attending AFI also attended Yale, is written all over this important and timely work. These are the hands that understand both the Caribbean and American nuances and sensibilities, and through her directing, she deftly guides this film that provides the opportunity to open the doors for major discourse that will help to bring about disclosures and healing. "Happy/Sad" offers all of this while enjoying the lush and serene beauty of Tobago onscreen.
Be sure to catch the ADFF at The Riverside Theater, 91 Claremont Avenue, between 120th and 122nd streets (in Morningside Heights). Tickets, which are $8, can be purchased online at www.theriversidetheatre.org, by phone at (212) 870-6784 or in person at the theater box office (Thursday-Saturday, 4-8 p.m.; Sunday, noon-4 p.m.).
To contact the "Caribbean Lingo!" series, which pays tribute to Caribbean Diaspora artists and art forms of the highest caliber, please e-mail our team at Caribbeanlingo@gmail.com