Just give us the game back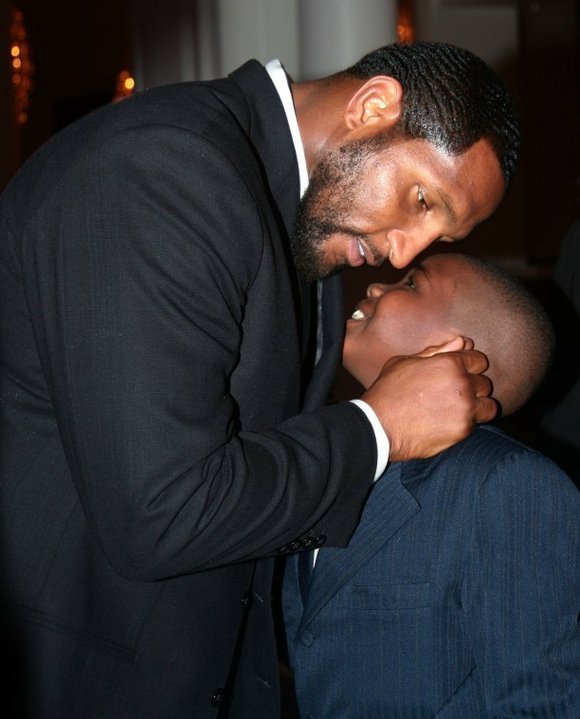 Aside from the severe changes in climate, there were two major reasons why the transition from summer to the 2011 fall/winter season was worrisome: the very real specter of having no professional football or basketball. Both sports expressed labor issues in which players were locked out of their facilities by franchise owners, putting the playing seasons of both the NFL and NBA in jeopardy. Cooler heads prevailed in football to avert a work stoppage, but the same optimism can't be seen in basketball as of yet. As the casual fan, we see it as a case of millionaire divas vs. billionaire divas. Just give us the game back.
At one time, the support went out to labor-in this case, the athlete. Now, our athletes are looking more and more like selfish, egomaniacal, pampered individuals that are out of touch with reality outside of their bubble.
Looking to dispel the perceived public opinion is an organization called the United Athletes Foundation (UAF). Since its inception in 2008, the group has grown to 90 members, athletes across the board (boxing, WNBA, NBA, MLB and NFL) that include such luminaries as Andrew Young, Julius Erving, Hank Aaron, Ray Lewis and Russell Simmons as board members or advisors. The overall objective of the organization is to empower athletes in their community efforts.
Reggie Howard, president and executive director of the UAF, says, "When I heardpeople saying athletes don't care or give back, I took offense because I knew guys that were but didn't care about any spotlight. We wish to provide the infrastructure, knowledge and tools to help facilitate the goals that our members are passionate about."
He continues, "We look to impact as many lives as possible, so we have various causes under our roof, believing that if we combine our talents we can use our collective leverage. Too many of us self-fund our organizations-if we aren't in a financial position to continue funding, the program is diluted or eventually collapsed. But if you're in a position to have access to multiple resources and fundraising opportunities, programs can be established that are self-sufficient and have long-term goals."
One such program that has emerged has garnered national exposure recently, the UAF Children's Relief Endowment Fund, which provides mentoring, tutoring and counseling. The program was spawned in response to the tragic story of LaShaun Armstrong and the thousands of other children like him who get little to no attention.
Shares Howard, "The things we're doing are coming from the heart, so if something touches us, we're going to help whether we get the spotlight or not. We drove up to see him and his family. Those hugs were real and no cameras were around. His grandmother thanked us. I told her, 'Get used to us-we're not here for a time and then to fade out. You're part of our family.' So now we aim to raise $5 million in the next 24 months to endow an ongoing fund that would support children in disastrous situations such as traumatic family loss."