'Le Quattro Volte' scores at Film Forum
Misani | 8/24/2011, 3:52 p.m.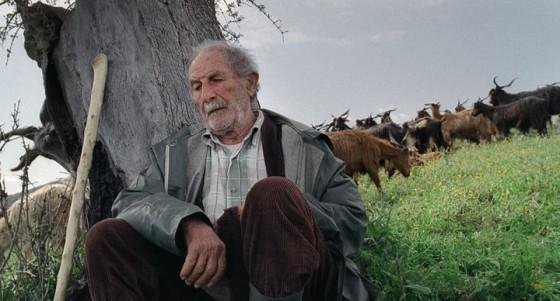 Frammartino, whose first feature film "Il Dono" ("The Gift") received multiple awards, was born in Milan. He studied at the architecture department of Milan Polytechnic School, where he developed a passion for the relationship between physical space and images in the photography, video and film media. He teaches film language and scriptwriting at the University of Bergamo, the ENFAP Lombardia and the CINELIFE education center.
"Calabria is a land that exerts an archaic fascination." Frammartino says of the land he loves. "It is a repository of ancient traditions. Its coalmen, for instance, have been applying the same methods to the same materials since the dawn of time. The popular knowledge that has survived in this region to this day betrays the influence of the Pythagorean school which was established here." In essence, what Frammartino has learned from Calabria is: "This land has taught me to put man's role into perspective and turn my gaze from him."
Which brings us back to Frammartino's question. Can cinema free itself of the dogma which dictates that human beings should occupy the leading role? You be the judge. Check out "Le Quattro Volte."
For further information, please visit www.filmforum.org. For ticket information, call (212) 727-8110.