Monty Alexander makes Lincoln Center stop
Misani | 8/24/2011, 4:02 p.m.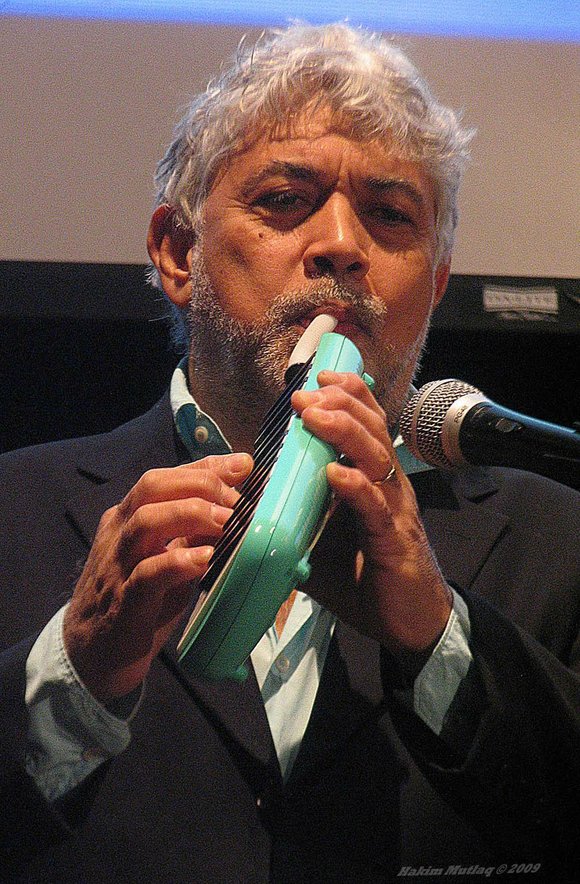 The takeoff was sweet, man. Real sweet. Looking dapper in black slacks, a white shirt, a vest with distinctive black and white geometric designs, and an ecru-colored jacket set off by a red silk handkerchief, the distinguished looking, silver-haired pianist Monty Alexander immediately took command of the Allen Room at Lincoln Center's Frederick P. Rose Hall last Friday evening. With a sound akin to that of a train whistle emanating from his melodica, signaling "all aboard," Monty Alexander's "Harlem-Kingston Express" smoothly took off on a marvelously entertaining and enlightening, cross-cultural musical excursion, focusing on what he refers to as "Jamaica's calypso, our folk music, which we call Mento."
Skillfully soaring and transcending beyond the Allen Room's signature wall of glass and out into the neon-lit night sky, Mr. Alexander's exhilarating fusion of music transformed the Manhattan skyline into a dreamy landscape. Here, jazz and reggae played, folklore and traditions danced, and New Orleans and Jamaica made love.
Soloing exquisitely on piano at the top of the set, Mr. Alexander was dazzling on a medley of Jamaican and American classics that included "Jamaica Farewell," "Island in the Sun," "Young at Heart" and "Sweet Georgia Brown. The pianist to date has recorded close to 70 albums during his illustrious career, which began as a teenager in Jamaica when he formed his first band, Monty and the Cyclones. Amongst his earliest influences were Louis Armstrong and Nat King Cole, who the young musician first saw when they visited Jamaica, prior to immigrating to the United States in 1961 at the age of 17.
During the Friday evening concert, Mr. Alexander took the audience back to Jamaica in many ways. One was through his stimulating guest, the Jamaican storyteller and poet Ms. Mattie Lou, who gave delightful renditions of the traditional folk songs, "Long Time Gal Me No See You," "Hill and Gully Rider," "What a Saturday Night" and "Linton Market." Dressed in a long, traditional, red and black calico skirt and white bodice, with a matching head tie (head wrap), Ms. Mattie Lou enlightened the capacity-filled venue about the songs, as well as some of the folklore and traditions of her country. Accompanied by the first-rate banjo player Carlton "Blackie" James, who also sang along with Ms. Lou, an excellent young djembe drummer (apologies, as his name was not listed) and Mr. Alexander joining in on the melodica, this segment gave a vivid and enriching depiction of Jamaica's time-honored folkloric expressions.
Switching between Jamaican dialect (broken "French, English and Portuguese") and "standard" English, Mr. Alexander closed this segment by acknowledging writer/poet/comedienne The Hon. Louise Simone Bennett-Coverley (Miss Lou), the great Jamaican cultural folklorist who championed the use of Jamaican dialect (patois) in everyday life, making it acceptable in Jamaica, the Caribbean and throughout the Caribbean Diaspora.
A cultural diplomat in his own right, in 2000, Mr. Alexander was awarded the title of commander of distinction by the government of Jamaica "for outstanding service to his country in his capacity as worldwide music ambassador." This was reflected throughout the evening's performance with the Monty Alexander Trio, featuring the exceptional Mr. Alexander on piano, the superb Hassan JJ Wiggins Shakur on acoustic bass and New Orleans' electrifying Herlin Riley on drums.