Monty Alexander makes Lincoln Center stop
Misani | 8/24/2011, 4:02 p.m.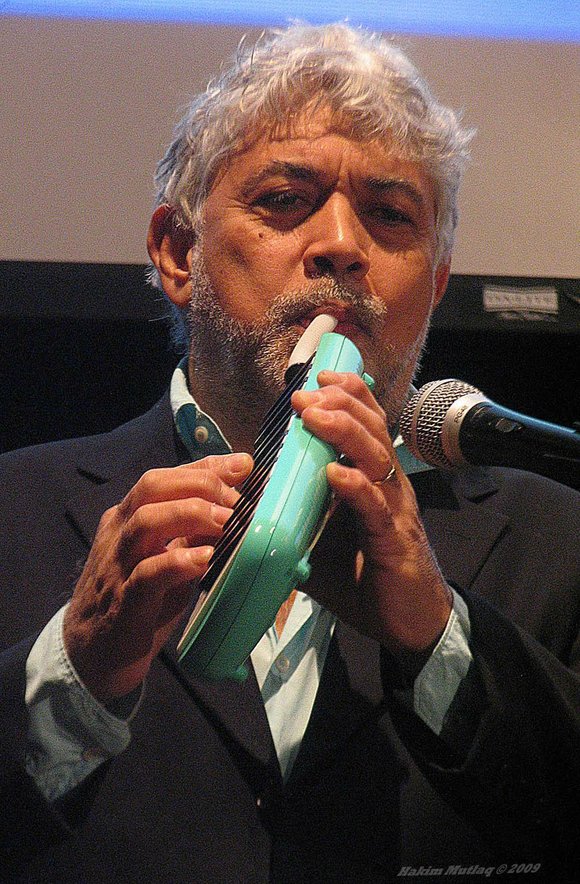 After several fantastic numbers, the trio was joined by the horn section, with the Juilliard-trained Trinidadian trumpet dynamo Etienne Charles, the talented Harlem-born Clifton Anderson (trombone) and the gifted Charles Dougherty (tenor saxophone). Adding to the mix were the super talented, cool Jamaican musicians Wayne Armond (guitar and vocals), Glen Browne (bass) and the white-gloved Karl Wright (drums). This hybrid combination was out of this world as the musicians worked their magic.
Mr. Alexander's rendition of Bob Marley's "Could You Be Loved" with Etienne Charles' incredible solo moments was fierce, as was the up-tempo calypso number that followed. At various transitional points throughout the evening, Mr. Alexander's use of the melodica served as a gentle reminder to reinforce this enjoyable and memorable musical journey on the "Harlem to Kingston Express."
In between numbers, Mr. Alexander's spontaneous conversation further added to the musical experience. Focusing on Harlem, he recalled: "I played at Minton's in 1957 when I first came to New York City." Honoring that moment, he swung into Duke Ellington's "Things Ain't What They Used To Be." Another cherished memory induced him to play "Take the 'A' Train."
After sharing that the Jamaican reggae singer Bob Marley also passed through Harlem, as did Marcus Mosiah Garvey, Mr. Alexander paid tribute to the celebrated Jamaican activist with the song "Garvey" by roots reggae legend Burning Spear. With the brilliant arrangement and phenomenal playing of Mr. Alexander, Etienne Charles' fierce trumpet, the congas mobilizing force, and Wayne Arnold's smooth vocals singing the hook "Hold dem Marcus, hold them," as the horn section built to one absolutely powerful, climactic moment, this number was flawless.
Then there were the fascinating impressions of Mr. Alexander singing Louis Armstrong, as well as Nat King Cole's "Sweet Lorraine." He also recounted meeting Frank Sinatra early in his career when he played at "this bar full of gangsters." Laughing, he then went on to play "Fly Me To The Moon."
On a new composition dedicated to the Jamaican track phenom Usain Bolt, the upbeat ska number featured Mr. Alexander on piano and Wiggins Shakur on bass boldly racing against each other, following which Riley, with his inimitable style, rushes in and everything explodes rhythmically as they try to catch up to the world's fastest human being. This number was totally solid, as was the closing "One Love," from Mr. Alexander's 2005 masterpiece album, "Concrete Jungle," a reinterpreted, jazz piano-oriented arrangement of Bob Marley tunes.
Trust me, like the standing ovation bestowed upon the great pianist last Friday evening, somewhere in the heavens, the Honorable Robert Nesta Marley and Honorable Marcus Mosiah Garvey were likewise smiling down and applauding their fellow countryman, the highly esteemed Mr. Monty Alexander.
To contact the "Caribbean Lingo!!!" series, which serves to pay tribute to Caribbean artists and art forms of the highest caliber, please e-mail our team at: Caribbeanlingo@gmail.com.