Stormin' Norman: Serving up the sound of a sermon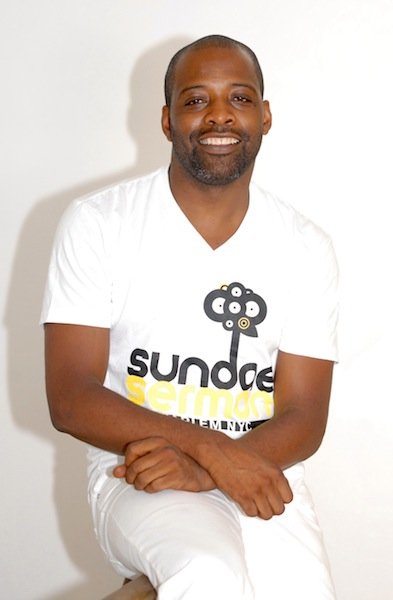 Some might call him "The Preacher," but world-renowned turntablist Norman McHugh prefers to go by his stage name: DJ Stormin' Norman.
McHugh is best known for showing off his mixing skills in Harlem, where he resides, and has been seen on Sunday afternoons in Morningside Park at "Sundae Sermon." The outdoor event, which occurs every two Sundays from June to September, has turned into a must-be-there social gathering while also serving as a musical oasis feeding the many beat-savvy souls who attend.
However, aside from making a mark in New York City, McHugh's sounds are known worldwide. One of the original DJs during hip-hop's early days, he can be credited with helping shape one of the major elements of the genre.
Born and raised in the Forest Gate section of London, England, McHugh's family moved to America when he was 15. He attended Iona College, where he was a star on the track team, even becoming nationally ranked. Recognized for his speed on the athletic field, he received the nickname "Stormin' Norman." The name stuck, turning into a staple as he became spinning royalty.
While at Iona, he studied broadcast journalism and a friend who left campus loaned him his turntables. That's when McHugh began to experiment.
"I'm a self-taught DJ," he said. "I had seen it done before. I just started playing two of the same records at the same time and making mixes. All of a sudden, it made sense to me."
After some more experimenting with sounds, McHugh began perfecting his newfound talent. Getting connections from a record store, he began building his audio library that soon turned into hundreds of LPs.
McHugh soon became known at Iona for his craft by way of the campus radio station in the early 1990s at parties feeding hungry students with heart-pumping sounds as hip-hop began to sweep the nation.
At one of the first parties he did on campus where hundreds of people showed up, he built his own speakers. Fans praised him for playing artists such as A Tribe Called Quest, the Fat Boys and Eric B.
After graduating from college, McHugh pursued an acting career but still maintained his art of DJing. He got his first gig at WBLS, where he mixed on his own radio show called "The Thunderstorm," which aired four times a week. He received the job after being discovered DJing at a local nightclub.
McHugh was one of the first DJs in the nation to broadcast live from nightclubs. He joined the ranks of other high profile DJs such as Grandmaster Flash. However, soon afterward, new ownership at the station got rid of all of the DJs and McHugh began a nearly four-year hiatus from his craft.
He left DJing in 2002 and began a career in real estate, which he is still involved with today. McHugh is also the father of a 19-year-old son and a 10-year-old daughter.
"I checked out musically," he said. "I was tired. Things didn't move me anymore. I was getting older as well. I wasn't being inspired anymore."